Some 300K customers took moratoriums on Banco Popular credit products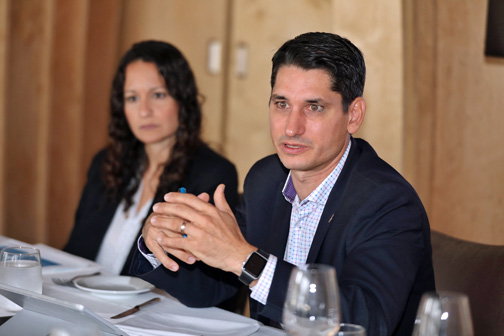 An estimated 300,000 Banco Popular customers participated in Banco Popular de Puerto Rico's loan moratorium program, which included personal, auto, leasing, and mortgage loans, as well as credit cards, bank officials said Thursday.
That number represents half of the clients included in the moratorium — 600,000 — that have credit debt with the bank, which was put on hold after Hurricanes Irma and María blew through Puerto Rico last September.
José Teruel, first vice president of the bank's Consumer Credit Division, said the moratoriums expired on Dec. 31, but the bank extended a grace period through January, relieving customers from late payment penalties, he said.
In the case of non-mortgage products, the vast majority of clients in moratorium have resumed their payments, he said.
For personal and auto loans, the accumulated months were pushed to the end of the term of the loan. On credit cards, the balances are included in the new billings.
For those customers who accepted the moratorium on mortgage products, the available repayment alternatives vary depending on the type of mortgage. To facilitate the selection among the available options, the banking institution designed a web page so that customers can verify their type of loan and the different options for their particular case.
"Nearly 50,000 clients have already contacted us to receive guidance and have selected the alternatives that best suit them. With this tool we want to offer a convenient way for the client to learn more about their loan and the alternatives available," Teruel said.
Mortgage customers are defined under four main profiles: customers who are current on their debt; those who were affected, but have the ability to resume payments; those who continue to have difficulties; and customers with major financial problems. This profile includes those who already had problems paying before the hurricanes.
"As each case is very particular, we have divided it into these four segments and we are guiding clients considering their particular situation," said Maricarmen Nevado, manager of Popular's Mortgage Default Management.
Through the website, the client is able to participate in an five-step process through which they will find different alternatives according to the mortgage loan's backer, namely Fannie Mae, Freddie Mac, FHA, USDA, Veteran's Affairs or Popular.
The several options the client could have at their disposal, depending on the type of loan, are: a payment plan, extension of the term of the loan, and modification, among others.
"It is important that once the client chooses the best alternative, they print the sheet as evidence. This web-based process streamlines the initial communication between the client and Popular, but does not replace the additional requirements that may be needed in the final closing process, such as the delivery of documents in cases that require it," Teruel said.
During the three-month moratorium process, customers benefited from the suspension of collections, foreclosures and non-charge processes.