DACO to probe consumer complaints about negative credit reports by mobile co.'s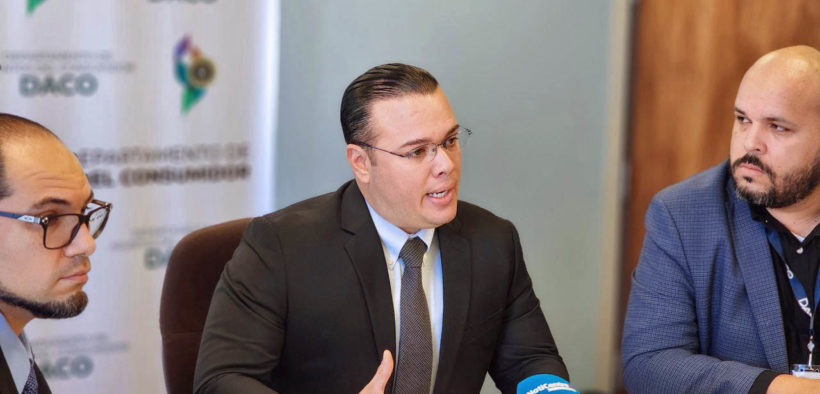 The Puerto Rico Department of Consumer Affairs (DACO, in Spanish) will "be carefully evaluating" the complaints of consumers associated with mobile phone service companies sending negative customer notifications to credit reporting agencies, after two months of late payments without notifying the user, agency Secretary Hiram Torres said.
Mobile service providers in Puerto Rico said they comply with laws and regulations and are open to answering questions.
"Since last week we have received information from many customers who have seen in their records at credit agencies [Equifax, Experian, Innovis and TransUnion] a debtor notification from their mobile service companies, due to one-to-one delays. two months, this without having been notified by the telecommunications company," said Torres.
"Given this, DACO has initiated a detailed investigation through all our regional offices, with the purpose of corroborating the data and evaluating actions for consumer protection," said Torres.
The DACO official said consumer complaints are focused, although there are others, on the so-called "month to month" service contracts that some of the cell phone companies provide to their customers.
"We will gladly answer any questions the Puerto Rico Consumer Affairs Department may have regarding this issue. We are currently in compliance with our terms of service and all applicable law and corresponding regulations," said Carla Framil-Ferran, general counsel, Liberty Communications told News is my Business in a statement.
"T-Mobile's practices comply with local and federal regulatory and legal requirements, including DACO," said Jorge Martel, general manager of T-Mobile Puerto.
DACO Deputy Secretary Lisoannette González-Ruíz will head the investigation that will address current DACO regulations on misleading advertising and practices associated with notification of collection actions, among other matters.
"We've given instructions to all the regional offices — San Juan, Arecibo, Mayagüez, Ponce and Caguas — to promptly evaluate any complaint or complaint filed on this matter. This is an issue that could severely impact consumer finances, not only immediately, but also in the long term," said Torres.
"We call on consumers who have had this type of situation to contact the agency through our website or our social media networks in Facebook, Instagram, and Twitter. They can also contact our regional offices," he said.