T-Mobile continues delivering relief, communications to PR communities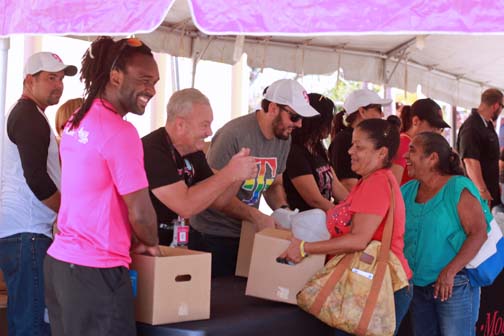 T-Mobile Puerto Rico employees have come together on a weekly basis to deliver assistance to several communities that received the brunt of Hurricane María in September, the company confirmed.
In addition to its ongoing work to restore its network, T-Mobile has gone house-to-house delivering basic necessities, food, water and recharging stations.
The carrier has also provided wireless communication allowing residents to connect with their loved ones, and last Friday T-Mobile went to Toa Baja's Ingenio sector accompanied by "pleneros" and Olympic medalist, Jaime Espinal.
"In T-Mobile Puerto Rico we understand the situation Puerto Ricans are going through and recognize the importance of communication. We're proud to see the smiles of the people when they receive the supplies and know they could talk to their loved ones," said Jorge Martel, general manager of T-Mobile in Puerto Rico.
Aside from Toa Alta, T-Mobile has delivered relief to the towns of Comerío, Naranjito, Florida and Humacao.