Design in Puerto Rico group seeks designers for NYC fair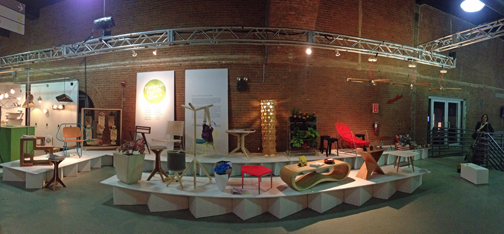 By Laura Rentas-Giusti
Special to News is my Business
Design in Puerto Rico will conduct a design contest called "Producibles" to select the designers who will represent Puerto Rico during the Wanted Design NYC 2014 international design fair, Carlos Bobonis, the group's founder and director, announced.
Design in Puerto Rico will exhibit locally designed products at said fair for the second consecutive year to offer local designers a wide platform to grow their work and allow them to establish relationships in the international design market.
The contest winners will obtain a spot to show their product at Wanted Design NYC in May of 2014, thanks in part to a sponsorship by the Department of Economic Development and Commerce and the financial advisory firm REOF Capital. Contest entries will be accepted through November 1, 2013.
"The Design in Puerto Rico initiative remains focused on serving as a tool to strengthen relationships between local designers and product design and distribution resources locally and globally, as well as offering a platform for the promotion of Puerto Rican design in the international marketplace," said Bobonis, who is also an industrial designer.
Wanted Design NYC is one of most renowned design fairs in the industry, with more than 8,000 visitors each year. A panel of experts in design and related fields, including interior design, manufacturing and distribution, and specialized media, will evaluate the designs submitted for the contest.
Marcelo López-Dinardi, a Puerto Rican architect working out of New York City who will also direct the panel of judges, drafted the call for entries.
"Puerto Rico has a wealth of talent that we intend to continue developing to achieve our objective: to establish a robust Puerto Rican design industry that will serve as an engine of economic development for the island," added Bobonis.
Design in Puerto Rico's successful debut during Wanted Design 2013 obtained ample media coverage in international outlets and resulted in invitations to top design fairs around the world.
To see the contest rules, download the entry form and upload applications, visit www.designinpuertorico.com or send questions to designinpuertorico@gmail.com.