Designer David Antonio opens new store in Paseo Caribe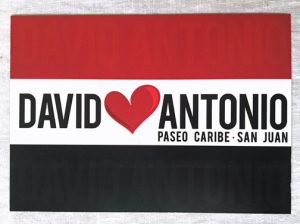 Fashion designer David Antonio announced Monday the opening of his new store in Puerta de Tierra's Paseo Caribe, a 1,500 square-foot space that will generate a combined 12 direct and indirect jobs.
Scheduled to inaugurate on the first week of September, the designer and entrepreneur said he created the retail space to contribute to the economy of the island and to ensure locals and the world that Puerto Rico is still a good place to do business.
The Yabucoa native stated that he is a faithful believer in the ability of Puerto Ricans to reinvent themselves, open new businesses and create innovative ideas to adapt to the new global era and face new challenges.
"I'm not closing shop nor going anywhere," David Antonio said. "Puerto Rico is my homeland, it is here that I started and grew my career in the fashion industry and I believe it is my duty to contribute and improve things in my island — I decided this is the right time to step up and reinforce the strengths we have as Puerto Ricans."
In addition to the sale of David Antonio's fashion collections for men and women, which run the gamut from bathing suits and resort fashions to casual wear, evening gowns and tuxedos, the store was created to mimic a gallery as well. The space allows local artists who have collaborated with the designer in different capabilities throughout his career, to showcase their art.
Before opening the new store at Paseo Caribe, David Antonio had a Boutique in Condado for 12 years.