DirecTV Contigo supports Boys & Girls Club of Puerto Rico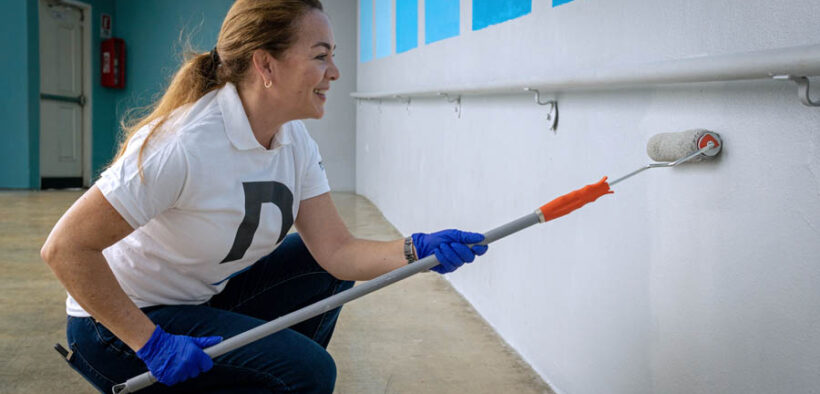 DirecTV, as part of its corporate social responsibility program "DirecTV Contigo," visited the Boys & Girls Club of Puerto Rico's Bayamón center to carry out improvements, including cleaning, exterior painting and facade work at the organization's facilities.
Additionally, the satellite video provider made a $5,000 donation to the institution to strengthen its commitment to Puerto Rico's youth.
Seventeen employees from DirecTV's local offices gathered early on April 20 to participate in activities aimed at giving back to the community as part of "National Volunteering Month," an initiative by the company to encourage its employees to volunteer.
Over the years, DirecTV has supported the nonprofit institution, which aims, among many other things, to provide a healthy space for youth development on the island. This has been one of the "many collaborations" that the company has undertaken with the foundation, which also promotes education in poor communities.
"At DirecTV, we have been supporting the Boys & Girls Club of Puerto Rico for years, a foundation with a great legacy on the island that has impacted thousands of young people. Every contribution matters and helps empower young Puerto Ricans to be promoters and agents of change in our society," said Belkys Matta, vice president of sales operations at DirecTV Puerto Rico.
"With the donation of painting services to the Bayamón Club, we will have a brighter and cleaner-looking club, which will inspire our participants to complete their assignments with pride of belonging to the Boys & Girls Clubs of Puerto Rico. This has made us immensely happy, and that is why we want to express our gratitude," said Rosana Mora-Concepción, coordinator of Volunteer Work and Operations at the Boys & Girls Clubs of Puerto Rico.
"This manifestation of love, charity and commitment is undoubtedly something to admire, and please know that we greatly appreciate it in our organization. DirecTV has extended their hand to us, and we are very grateful for that," she added.