Discover Puerto Rico, AFAR launch project to empower emerging travel writers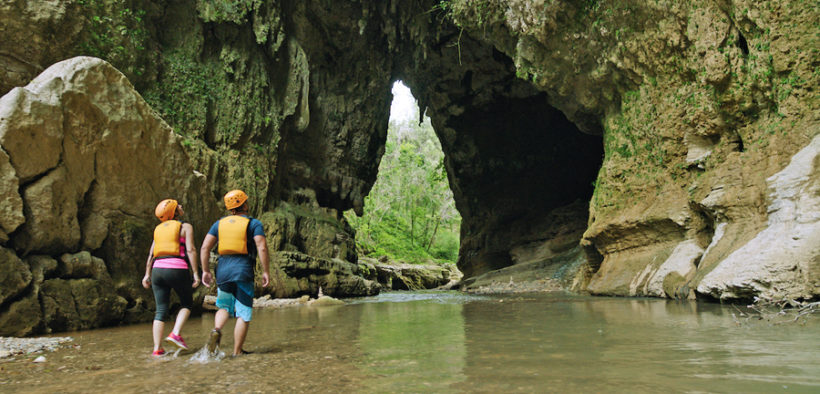 Discover Puerto Rico, the island's destination marketing organization, and San Francisco-based multimedia travel company AFAR have teamed up to launch United Voices, a program designed to support emerging content creators from Puerto Rico. The program will select four Puerto Rico residents — two writers, a video director and a photographer — to attend a summit on the island to be held on April 25-27 to work with AFAR editors and develop a series of original stories.
United Voices aims to showcase Puerto Rico in a different light, focusing on its less-known natural wonders, the island's climate-resilience efforts, diversity and its culture. Through this initiative, Discover Puerto Rico and AFAR hope to educate and empower content creators by providing them with hands-on experiences and paid opportunities.
The program will provide a $500 stipend and cover transportation, lodging and meals for the selected content creators during the three-day immersion program. Additionally, AFAR will provide compensation for the content generated during the program. The stories produced will be published between May and November across AFAR channels such as AFAR magazine, AFAR.com, Learning AFAR, AFAR Experiences and AFAR Advisor. 
In a news release, Laura Dannen-Redman, AFAR's digital content director, said, "We're looking forward to learning from Puerto Rico's dynamic content creators, seeing the Island through their eyes, and working together to tell meaningful stories that bring to life the heritage, beauty, and creativity of Puerto Rico."
The digital marketing director of the island's marketing organization, Dalissa Zeda-Sánchez, added that the project is "a great opportunity for new voices in content creation to share their vision of why our Island is so special."
The initiative aims to generate optimistic and inspiring content that will encourage travelers to visit Puerto Rico and strengthen the local industry. To be considered for the program, interested content creators must be fluent in English, able to attend the summit and submit an application proposing a story to develop with AFAR editors. The pitch should include a proposed headline for AFAR.com, a 50-word synopsis and a list of possible interviews, locations and other subjects to consider.
Recommended topics include undiscovered Puerto Rico, climate change and sustainable travel, arts, culture, and history. Applicants should also submit a biography of less than 100 words and two or three writing clips, videos or images.
Applications must be submitted before 11:59 p.m. Eastern on March 19. For more information, visit https://www.afar.com/magazine/united-voices.