Distrito T-Mobile aims to create business innovation campus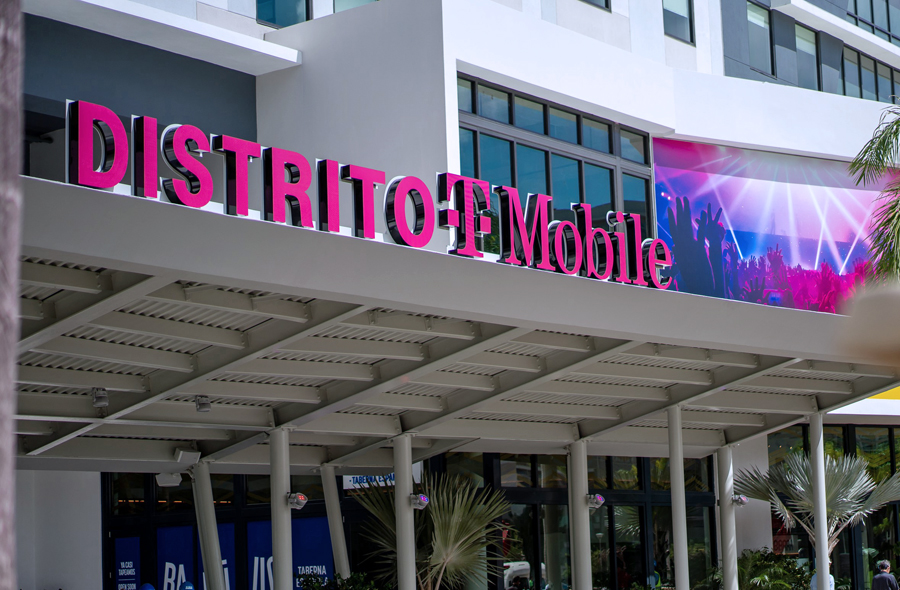 Distrito T-Mobile announced it has more than 21,000 square feet of space available for corporate leasing at its facility, which it is looking to turn into a "vibrant business campus focused on innovation."
The venue, known for its entertainment and dining in San Juan's Miramar sector, has three corporate leasing spaces available, spanning 5,973, 7,247 and 8,014 square feet, respectively.
"We have plans, rendering and photos of the three available spaces. The three locations will be rented as complete spaces," said Pedro Bello, leasing director of Distrito T-Mobile.
"We're available to welcome interested companies and provide the necessary assistance for them to start working from Distrito T-Mobile," he said.
The initiative marks a new development stage for the project and a "bold step towards the future of workspace in Puerto Rico, providing an unparalleled experience for both employees and visitors of the new offices," said Carlos Amy, managing partner of Distrito T-Mobile.
"We want to go beyond traditional expectations and create an environment that fosters innovation, collaboration, creativity and provides an extraordinary experience for our corporate tenants, employees and visitors," he said.
A year ago, Distrito T-Mobile officials announced the arrival of the first tenant, digital media platform Money Group, which is dedicated to content creation, information and media tools. Money Group is currently building out its space and will occupy a significant portion of the second floor adjacent to the Aloft San Juan hotel, with two outdoor terraces overlooking Popular Plaza and the Convention Center.
The available spaces at Distrito T-Mobile are designed to be "move-in ready," providing an environment for "tech-forward" companies and those looking to enhance their offerings and contribute to the well-being of their employees through experiences, according to the media release.
Tenants can also collaborate with other entities at the entertainment destination, such as Toro Verde Urban Park and the Coca-Cola Music Hall, and access discount programs at the Aloft San Juan hotel and exclusive gastronomic offerings for employees.
"We continue to engage in discussions with several corporate groups that have shown great interest in being part of Distrito T-Mobile, as our location offers unique and attractive proposals for both their employees and clients," said Francisco Mariani, general manager of Distrito T-Mobile.
"We're confident that the new partners who join us will enjoy a 360-degree experience that motivates their employees while providing the ideal space to establish new business ventures," he added.