Don Q Gran Añejo lands coveted industry award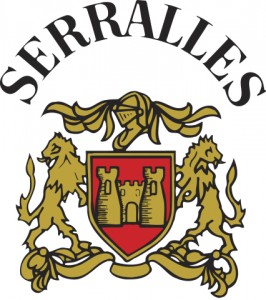 The American Academy of Hospitality Sciences has given its five-star rating to Ponce's Destilería Serallés' flagship rum, the DonQ Gran Añejo. DonQ Gran Añejo is the first rum ever to receive this rare distinction, reserved for the greatest achievements in travel, hospitality products and services, the trade group said.
The American Academy of Hospitality Sciences board of trustees recognized in Destilería Serrallés for DonQ Gran Añejo exceptional quality and character commensurate with the world's finest hotels, resorts, restaurants and chefs, which have been previously honored with the Five-Star Diamond Award.
"We're proud to recognize Destilería Serrallés among our distinguished International Star Diamond Award recipients that deliver the ultimate five-star quality, craftsmanship, service and hospitality worldwide," said Joseph D. Cinque, president of the American Academy of Hospitality Sciences.
The New York-based organization will present Destilería Serrallés with the honor during an event to take place Sept. 14 at the Ponce Art Museum
"We are truly humbled and privileged to be presented with this great honor from such a prestigious organization as the American Academy of Hospitality Sciences," said Roberto J. Serrallés, vice president of business development for Destilería Serrallés.
"It is remarkable that our hand-crafted aged-rum, produced in very small quantities, is the first ever in its class to receive this outstanding distinction," he said, noting Don Q Gran Añejo is produced using a start-of-the-art "green" process, giving it a robust nose of molasses, cigar tobacco and dark caramel with notes of vanilla, cinnamon and honey
This blend of rums is aged from 3 to 12 years in American white oak and Sherry barrels using the Solera Aging.  Recently, DonQ Gran Añejo has earned numerous industry accolades including: gold medal/93 points/exceptional from the Beverage Testing Institute; 95 points/superb from Wine Enthusiast; gold medal/best of division and category and "Top Rum Overall" at the 2011 Los Angeles International Wine & Spirits Competition; platinum medal "Best in Category & Division" for Rum's at the 2011 SIP Awards; and a platinum medal "Best in Category" for rums at the 2011 World Beverage Competition.