AT&T donates $38.5K to United Way of Puerto Rico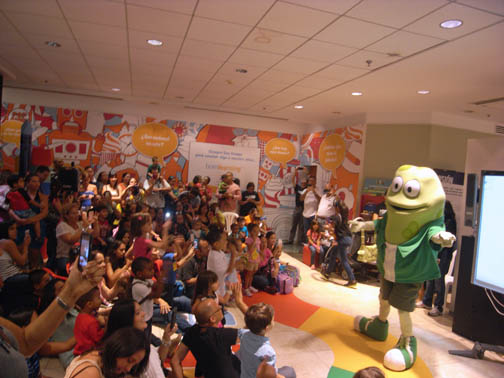 AT&T and the AT&T Foundation recently donated $38,500 to the United Way of Puerto Rico to support its work plan that focuses on education, specifically at early childhood stages, through its "Planting for the Future for the Development of a New Generation" cause.
Over the last 3 years, AT&T and the AT&T Foundation have contributed more than $120,000 to United Way of Puerto Rico, the carrier said.
United Way is dedicated to improving lives by mobilizing the caring power of communities around the world to advance the common good.
"Just after our Board of Directors approved our strategic plan, we at United Way of Puerto Rico embarked our new vision and mission statements, based on advancing the common good to create opportunities for a better life for all. Prevention initiatives are in full execution, focused on education, specifically in the area of early childhood," said Samuel González, president of United Way of Puerto Rico.
"As part of the tools created to support early childhood, we have proved, thus very convinced, that programs such as Born Learning and 'APRENDO' (LEARN) [Workshops to the Day Care, Development and Learning Centers in Puerto Rico, to train and provide a wide range of resources for caregivers, teachers and directors to assure quality education and interactions with our children], are just the beginning and the spearheads to other evidence based programs and initiatives that will follow," he said.
Other initiatives that United Way of Puerto Rico fosters in San Juan include the development of an electronic library to benefit the Loíza community and the "Bien-Estar" ("Well-Being") alliance against childhood obesity.
"AT&T shares United Way's commitment to strengthening communities and improving lives," said Ray Flores, regional vice president AT&T Puerto Rico & USVI. The support of United Way of Puerto Rico for programs with proven results in our community improves the lives of our citizens by connecting them with resources and expertise that helps them succeed".
In addition to this contribution, each year AT&T employees across the company's affiliates take part in an employee giving campaign that collectively provides millions of dollars to nonprofit organizations, including the United Way. In 2013, AT&T employees, including employee members of the Communication Workers of America, the International Brotherhood of Electrical Workers and the Telecommunications International Union, pledged $35.5 million through this campaign.