Dorado Beach partners with Cousteau's undersea environmental program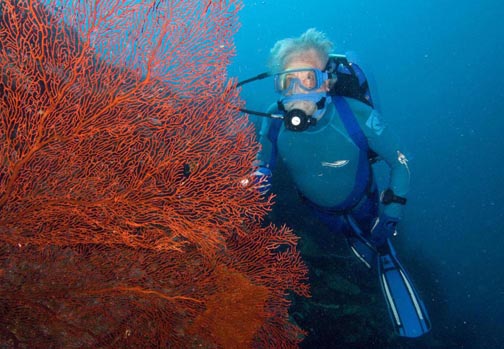 Dorado Beach, a Ritz-Carlton Reserve and environmental diplomat Jean-Michel Cousteau have announced plans to create an environmental education and eco-adventure program using Dorado Beach as the natural classroom, introducing travelers to Puerto Rico's natural wonders and cultural heritage at the resort.
The program will debut in December, when the first Ritz-Carlton Reserve in the Americas is slated to open its doors in the northern coastal town.
"We are thrilled and extremely honored to partner with this extraordinary property dedicated to environmental education, ecosystem sustainability and marine conservation. The launch of Jean-Michel Cousteau's 'Ambassadors of the Environment' program will be a significant enhancement to the guest experience at the resort and will demonstrate our longstanding commitment to our community and the environment," said Alejandro Helbling, general manager, Dorado Beach, a Ritz-Carlton Reserve.
Designed for adults, families, and children, participants in "Ambassadors of the Environment" can discover Puerto Rico's natural wonders both on land and sea, including a diversity of birds, wetlands, and exciting and memorable adventures and activities, such as snorkeling, kayaking, hiking and exploring an archaeological site directly on property.
Also featured in the program is the historic Rockefeller Trail originally conceived by Laurance Rockefeller in the 1950s to create a walkable, open-air sanctuary through the resort's surroundings.
"As we embark on this new and exciting collaboration with Dorado Beach, a Ritz-Carlton Reserve, we will create custom-designed programs that incorporate the local community and Puerto Rico's environmental and cultural heritage," said Cousteau.
The "Ambassadors of the Environment" program will focus on how a variety of species collectively create healthy and sustainable ecosystems. It will explore the beautiful ecosystems around Dorado Beach.