Doral's 'd parques' institutional program banks on early education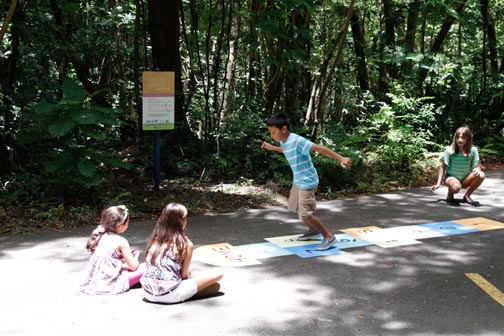 Doral Bank's "d parques" institutional program, focused on strengthening moderate-to-low income communities through reforestation, is adding a new element to this year's effort: creating gardens and educational games to foster childhood development, campaign officials announced Wednesday.
The program, now in its fourth year, has reached more than 16 communities and more than one million people through an alliance with the Department of Natural and Environmental Resources. Doral is pumping more than $100,000 into this year's efforts.
The program will kick off with the planting of 100 trees in the San Patricio Forest in Guaynabo and will impact six parks throughout the island. At each park, the DNER will hold a re-seeding session and create an ornamental garden.
"We appreciate Doral's commitment to education and the environment, fostering urban reforestation, and joining our efforts to improve the quality of life and the legacy of future generations," said Rodrigo Matta, the DNER's reforestation director.
For this initiative, Doral will incorporate early childhood education with "Born Learning," in alliance with the United Way's Women's Leadership Council. As part of that, it will place instructional signs and interactive games at the parks to provide parents with ways of educating their children during day-to-day activities.
"Parks are centers of union, community, and family. By reforesting and improving a park's quality, we strengthen the community," said Lucienne Gigante, Doral's senior vice president of marketing and community. "With our new alliance, we provide tools to promote early education."
Meanwhile, United Way President Samuel González said the messages on the signs that will go up at the selected parks call attention to learning opportunities that are present in daily life.
"Because we are living in times of violence and school desertion, it is more important than ever to emphasize the relevance of education in our younger generations. These signs are a big step forward in the permanence of this message of learning and preventing," González said.