$9.8M DownTown Caguas project to rehab urban center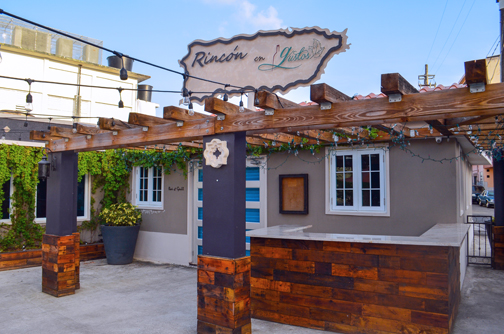 Stagione Designs and the Caguas Municipal government announced Monday a sweeping $9.8 million plan to revitalize the town's urban center, christened as DownTown Caguas.
The project planned by local companies is expected to positively affect the town's cultura, economic and tourist sectors, project officials said. The first phase of the makeover should be completed by 2020. During the five-year redevelopment, the DownTown Caguas project is expected to generate 500 direct and indirect jobs.
"Today we announce with great enthusiasm this project whose focus goes beyond a cosmetic rehabilitation of the area, but one that is quite comprehensive," said Christian Gálvez-Orozco, president of Stagione Design. "DownTown Caguas visitors can interact directly with other cultures and culinary offerings in beautifully designed spaces."
"Each of the main streets in the center of Caguas will host shopping dining and cultural spaces alluding to countries like Italy, Cuba, Brazil, Spain, Asia, Mexico, France, Argentina and others including our island," he said.
In addition to promoting the area as a tourist attraction DownTown Caguas is expected to become a driving force in the economy, as it is expected to spur the development of micro-enterprises, which are known to generate jobs and significant economic activity.
"The revitalization of downtown Caguas is a priority for our city administration. In fact, we welcome private initiatives like Downtown Caguas, so we have different sectors integrated in the process of promoting our city either as a tourist destination or to establish new businesses," said Zamia Baerga, director of economic development of the Autonomous Municipality of Caguas.
Behind this project there are several local companies that will provide full support so that commercial spaces are successful, including Stratellic Group, which will support each microenterprise to develop and implement marketing plans and promotion, company officials said.
Similarly, a group Caguas residents, who are experts in various disciplines ranging from legal support, economics, design, architecture, tourism and culture, among others, will be working in every aspect of DownTown Caguas, developers said.