Eagle Industries adding 300 jobs, pumping $1.8M into local operations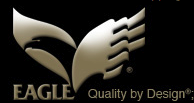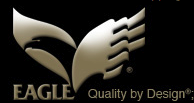 Eagle Industries is spreading its wings in Lares, with the addition of 300 new jobs through a planned expansion that will result in retaining the same number of workers at its Mayagüez operation, government and company officials said Monday.
The company is investing $1.8 million in new equipment, which coupled with incentives obtained from the Puerto Rico Industrial Development Company in May, will generate the announced growth.
"This investment by Eagle Industries further strengthens its trust in Puerto Rico as a manufacturing center and source for highly-skilled and qualified labor," said Gov. Luis Fortuño during a morning news conference at Eagle's operations in Lares.
Based in Missouri, Eagle Industries is a world leader in the production of top-quality individual equipment products for the military, homeland security, and law enforcement agencies. Its client roster includes the U.S. Special Operations Command, the Department of Homeland Security, all branches of the U.S. Department of Defense, many high-profile International Special Operations Units, federal and state law enforcement agencies, corrections officers, and security personnel.
In 2009, Eagle became a wholly owned subsidiary of Alliant Techsystems Inc., a premier aerospace and defense company.
"The fact that a company of such caliber as Eagle Industries is using Puerto Rico as one of its operational hubs should be a source of great pride for us. But of even greater pride for us is the performance that these workers have shown in recent years," he noted.
Eagle has four production facilities — St. Louis, Missouri, Lares, Mayagüez, and Santo Domingo.