Edible Arrangements planning to open 5 more stores in P.R.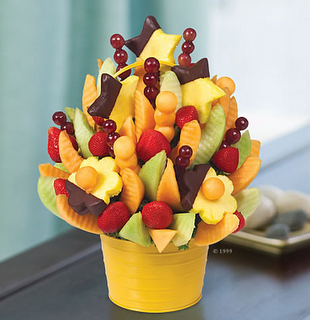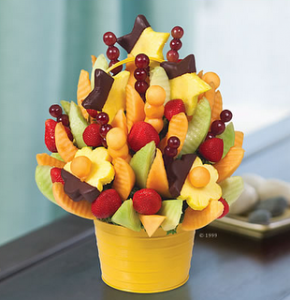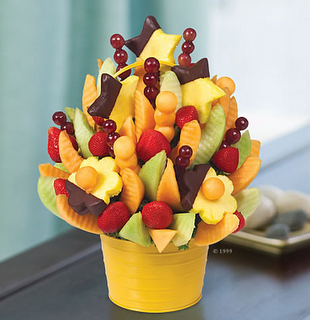 Edible Arrangements, the specialty shop known for its hand-sculpted, fresh-fruit arrangements, announced an aggressive expansion plan to open 350 stores through 2012, of which at least five will be located in Puerto Rico, News is my Business has learned.
The Connecticut-based company is setting its sights on Ponce, Mayagüez, Carolina, Manatí, Vega Baja, Humacao and Fajardo for its new locations, an Edible Arrangements spokeswoman confirmed.
"We started franchising in 2001 and are proud to be the experts and category leader in fresh fruit. We look forward to evolving our brand in the next several years," said Tariq Farid, founder and CEO of Edible Arrangements International Inc.
"Over the past decade, we have grown an enterprise dedicated to creating the best fruit arrangements that are meticulously handcrafted with the singular goal of 'wowing' our customers. Our proven franchise system, with nearly 1,000 locations, is perfectly positioned to bring healthful high-quality products to consumers everywhere; and our franchisees are the keys to our success," Farid added.
Edible Arrangements made its local debut in October 2005, with a 2,000 square-foot store on Roosevelt Avenue in Hato Rey. Four more stores have opened since in Bayamón, Caguas and other parts of San Juan.
To open an Edible Arrangements franchise, the candidate must have at least $60,000 in liquid capital available and be ready to invest between $146,000 and $260,000 in total. Multi-unit store development plans and financing options are also available for qualified applicants, the company said.
In preparation for its expansion, Edible Arrangements is conducting two informational webinars on May 25th at 2 p.m. and at 7 p.m. to discuss the benefits of owning an Edible Arrangements business.
"Right now, we have great momentum with numerous new store openings on the horizon and are looking to leverage this success to continue to build the brand," said Farid, adding that 19 stores are slated to open in the next several weeks.
This year alone, Edible Arrangements projects it will use more than 100 million strawberries, 3.5 million pineapples and 5.5 million melons to create the company's extensive array of fresh-fruit arrangements to fulfill customers' orders.