SME to host 14th edition of 'Digital Forum'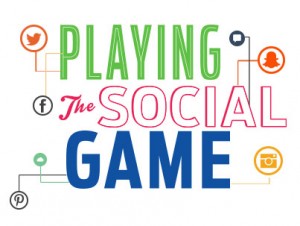 The Sales and Marketing Executives Association announced Tuesday the upcoming celebration of the 14th edition of its Digital Forum, this year under the "Playing the Social Game" theme.
The event, slated to take place Mar. 26 at the Puerto Rico Convention Center, seeks to continue spurring the development of Puerto Rico's digital industry and measuring its impact.
The all-day forum comprises educational workshops with local and international speakers from companies such as Mullen, YuMe and Google, the announcement of this year's 24 SME Digital Awards winners, and the presentation of the key findings of the 2015 Digital & Mobile Behavioral Study, which has been tracking the behavior of the users of digital media, Internet and mobile phones in Puerto Rico.
The topics to be presented are significant for professionals in marketing, advertising, media, social networks, bloggers, technology companies, research and startups.
"Today, brands face greater challenges in developing their communication strategies and digital marketing to make sure they are inserted in the social game," said Melissa Burgos, president of the SME Digital Forum committee. "At the SME we constantly work to keep our partners and professionals at the forefront of the latest trends in digital media."
"We anticipate the participation of some 500 professionals who will benefit from new tools for their digital strategies," Burgos said.
For more information about the forum, visit smepr.org.