8th edition of Puerto Rico Golf Open slated for Mar. 2-8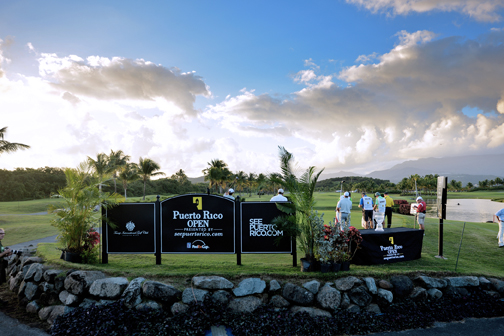 The Puerto Rico Open 2015 is back with its 8th edition, to be held Mar. 2-8 at the Trump International Golf Club's Championship course in Río Grande, tournament Chairman Sidney Wolf announced Thursday.
"It's a pleasure to announce that from March 2nd to the 8th, we will present the 8th edition of the Puerto Rico Open, thanks to the continuous support of the Puerto Rican people," said Wolf, who added that the current 2014 champion, Chesson Hadley, will be present in this upcoming golf event.
The Puerto Rico Open gathers some of the best professional golf players. The purse is $3 million, plus 300 points toward the FedEx Cup, a competition throughout the year that ends with "playoffs" and a $10 million prize.
"Thanks to the PGA TOUR and the sponsors, especially the Puerto Rico Tourism Company and the more than 800 voluntaries, we are confident that this will be a spectacular tournament," said Wolf.
"This world-class tournament, gives our [island] a significant exposure within the international arena, because it lets people around the world enjoy everything we have to offer. Through the Golf Channel's television coverage and the media exposure, the island's images can be seen in more than 630 million households in more than 220 countries," Wolf added.
As part of the tournament, organizers work with nonprofit organizations in the Loíza and Río Grande area through a partnership with the United Way to invest in projects that improve the quality of life of kids and youth.
"This way, together with our sponsors, we leave a permanent legacy to these communities that has given us a great support," Wolf said.
For tickets or further information about the Puerto Rico Open 2015, please visit gotopuertoricoopen.com.