Electrolux Puerto Rico wraps up '13 with 5% growth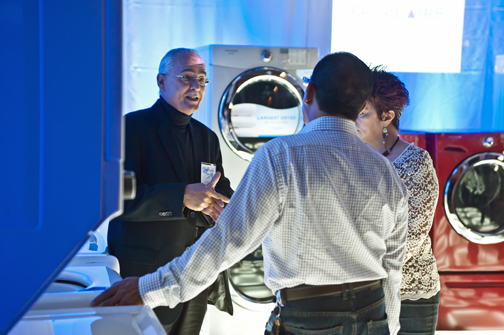 After wrapping up 2013 with a 5 percent growth in total sales, the launch of a new line of appliances, and more than 20 new customers and distribution channels added to its portfolio, Electrolux Puerto Rico plans to hold up its business and service model this year with the goal of maintaining its operation as a major hub for the Central America and Caribbean region, company officials said.
Over the past 12 months, Electrolux Puerto Rico represented 18 percent of all sales in the region, company General Manager Jorge Mercado said.
"An island of 3.7 million people, compared to countries with as many as 20 million citizens, reflects the recognition our brands have and how they have positioned themselves in the minds of our consumers," said Mercado, who has more than 40 years of industry experience including 13 years as the company's regional manager for Latin America and the Caribbean.
The Puerto Rican company also achieved a 34 percent increase in washing machines after the introduction of affordable, high-efficiency products, and an 11 percent increase in the category of food preparation and cooking with the introduction of energy saving, multiburner stoves.
"Our efforts are aimed at distributing quality products that help consumers to save energy, water and, above all, time, by offering our customers more freedom with elements that are indispensable in every home in Puerto Rico today," Mercado said. "For this reason, our numbers indicate a significant and stable increase in all product categories that we distribute."
Electrolux Puerto Rico employs 40 people at its San Juan Industrial Park offices and generates some 325 indirect jobs.