Electronic payment options broadening for Puerto Rico consumers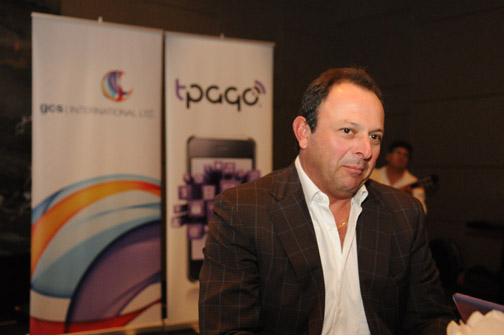 Puerto Rico's electronic payment processing options are about to get a bit more interesting with the addition of new services in coming months through the Evertec Inc. network, company Executive Vice President Carlos Ramírez said during a recent interview with News is my Business in Miami.
To get things started, Evertec is developing a pilot program to test a mobile option called "ATH Móvil," to enable cash transfers between ATH cardholders through their smartphones, which must be signed up to a monthly data plan.
Cash transfers between mobile phones will be the first service that some 2 million Puerto Rico ATH-branded debit cardholders — which represent about 60 percent of the island's population — will be able to take advantage of, Ramírez said.
The company is also working on launching in Puerto Rico the tPago mobile payment service that about 300,000 subscribers in the Dominican Republic already use to pay bills, transfer money from person to person, pay for retail purchases, recharge cell phone minutes, and process cash advances from credit cards.
It is expected that the service will be available in Puerto Rico during the first quarter of next year, under a different name, he told News is my Business during an interview following the announcement in Miami.
"To be able to use this service, which we have yet to give a name to, the customer must have a mobile phone and also hold an ATH card, from any of the banks using the network," he said. "We believe this service will have a faster acceptance in Puerto Rico, because there is a greater 'banked' population here, versus in the Dominican Republic."
While there are yet no details available about how much Puerto Rico residents will have to pay to complete such mobile transactions, in the Dominican Republic, tPago users are granted five or more transactions a month for free, but must pay a fee for checking balances, checking prior transactions, money transfers carry a 1.5 percent fee over the amount to be moved from one account to another, and pay the amount charged by their bank for cash advances.
Aside from the services mentioned, Evertec is working on enabling customers to also use their mobile phones to make payments at commercial establishments, rather than pull out their ATH card.
"We believe in giving customers flexibility to make their payments without fear of fraud. Using their phones to make their payments, rather than the ATH, safeguards against fraud because the mobile technology used does not leave a trail of open transactions. It erases the information once the transaction is completed," Ramírez said.
He also said expanding mobile payment options will bring Evertec and ATH network banks closer to the younger generation of customers who depend heavily on their phones.
"This generation is used to texting, so I think this type of mobile payment will be beneficial to them," he said.
Evertec's proposed service requires mobile customers to be signed up to a data plan, as opposed to the tPago platform, which is based on the Unstructured Supplementary Service Data (USSD) transfer protocol used by GSM mobile telephones to deliver the information.