Embassy Suites Dorado completes renovation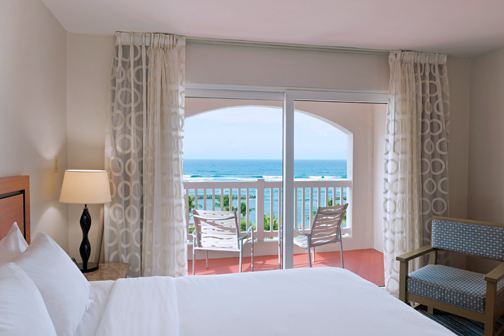 Embassy Suites Dorado del Mar Beach Resort announced the completion of the second phase of a multi-million dollar renovation, including a full overhaul of all suites and introduction of the new Grand Hall. The specific amount invested was not disclosed.
"We are excited to complete our renovations and debut our newly revamped suites and new event space," said Marisol Colón, cluster general manager, Embassy Suites Hotels, Puerto Rico.
"This renovation elevates the guest experience at Embassy Suites Dorado del Mar Beach Resort and complements the personalized service and attention our Embassy Suites Hotels in Puerto Rico consistently deliver," she said. "In such a competitive market, it is crucial to continuously improve both service and product, so guests continue to enjoy their time on the island."
Embassy Suites Dorado del Mar Beach Resort recently debuted a complete renovation of all 174 spacious two-room suites that feature a tropical contemporary design inspired by the blue sky, golden sand, crystal waters and flowering trees.  All finishes and fabrics are aligned with these key natural elements, including new carpet, drapes, textiles and lighting, designed by Miami-based Studio 5.
In addition to the suite renovation, Embassy Suites Dorado del Mar Beach Resort has expanded its meeting space with the new Grand Hall, approximately 9,000 square feet of event space for meetings, conventions, gala events and more. The Grand Hall housed the hotel's shuttered casino and is the largest space of its kind in the area. The hotel now has more than 22,000 square feet of meeting space.