Emblematic La Terraza restaurant in Dorado undergoes $350K remodel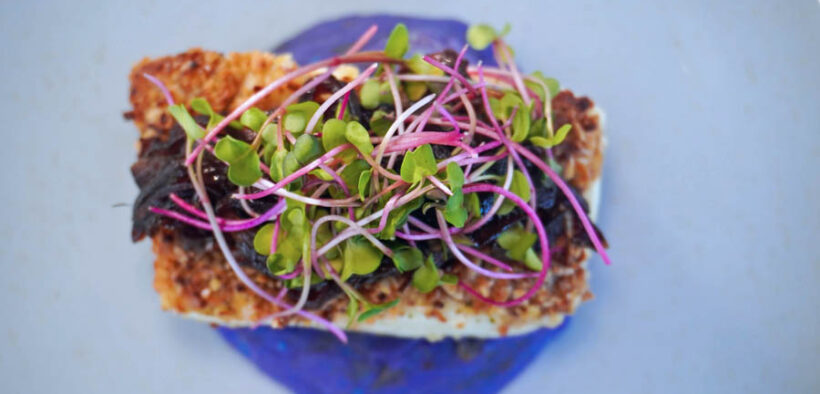 The renowned and emblematic restaurant La Terraza in Dorado is starting a new era as "the house of fish" following a $350,000 remodel.
Forty years ago, owner Luis Corretjer took on the task of creating a space where gastronomy, and especially seafood, were the stars. Recently, his daughter Ámbar Corretjer took over the gastronomic space, and after an extensive remodeling, she created a modern and eclectic space without losing its essence.
The establishment is a beautiful open-air space overlooking the sea that captures the essence of the Caribbean in its gastronomic offerings.
"La Terraza is the materialization of a vision and mission. Today, I can say that we have turned the tradition of a captain, the love for the sea, into a benchmark for restaurants in Dorado. We want to be, and we work to be, the best cuisine in fish and shellfish, of great quality and excellent service. All this in a unique place that today has been transformed into a modern, comfortable, and elegant place," said Corretjer.
The restaurant, which provides employment to 24 individuals, with additional staff to be hired, has a lounge area on the second floor, a private space for events and a beautiful bar.
The menu, prepared by Chef Edgardo Vázquez, offers local gastronomy with a focus on seafood, made with fresh and healthy ingredients to achieve creative interpretations in each dish.
Some standout appetizers on the menu are the crab cakes and grilled octopus. As for the main dishes, the new offerings include the "Empanado en Plátano," a grouper filet "breaded" in banana and served with rum and coconut sauce, as well as shrimp pesto, turbot filet and lobster risotto, among many other delicacies.
To complement the offer, the team of mixologists has created a menu of creative cocktails to enjoy the view of the sea, along with an extensive wine menu with more than 30 labels.