Engineers, Surveyors host Costa Concordia conference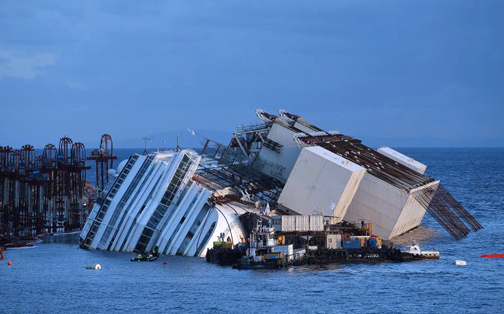 The Puerto Rico Professional College of Engineers and Surveyors will present a conference on the rescue of the Costa Concordia cruise ship, offered by the collapsed ship's salvage master, Captain Nick Sloane, who was responsible for directing the work of refloating the vessel that ran aground off the coast of Italy.
The conference will be held Aug. 8th as part of the activities of the trade group's — known as the CIAPR in Spanish — 76th Expo Convention 2014.
Once done relocating the ship to the port of the Italian city of Genoa, Sloane will come to the island to participate in the traditional lunch at the CIAPR Annual Expo Convention 2014 "Designing the route to a sustainable energy and economy."
He will explain the Costa Concordia's refloating strategies using engineering and land surveying techniques. The conference will offer eight hours of continuing education credit, said Edgar Rodriguez-Pérez, president of CIAPR.
"This is the most expensive marine rescue in history and we will have the opportunity to know what are the strategies used by [Sloane], responsible for directing the entire operation," he said.
The straightening of the Costa Concordia, grounded for the last 20 months off the coast of Tuscany, began to show July 14 after the complex operation to lift a ship of such size and so close to the coast.
"The rescue of the Costa Concordia is a unique work of engineering that requires a large team of professionals with extensive knowledge of the subject and a full-time throughout the process," Rodriguez-Pérez said.