Entrepreneurs' Organization to host final competition, awards event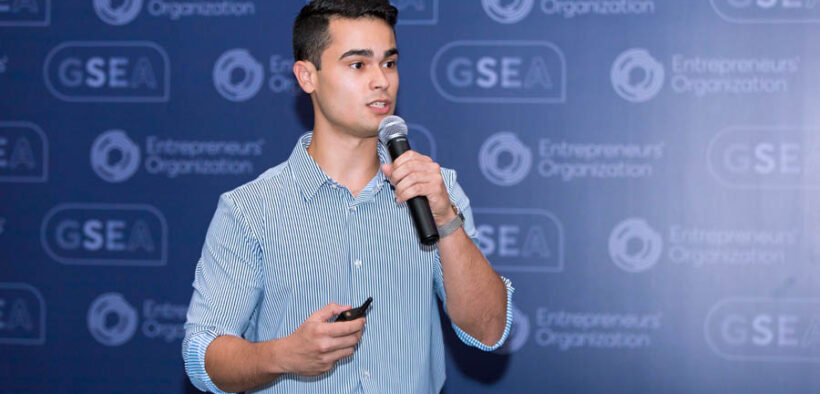 The local chapter of Entrepreneurs' Organization (EO), a nonprofit that brings together entrepreneurs and promotes educational and professional growth among its members, will host the final competition and Global Student Entrepreneur Awards (GSEA) on Oct. 27.
Established in 1987, EO is a global business network with more than 18,000 business leaders across 220 chapters in 76 countries. The local chapter was founded in 2015 and currently has 89 members.
EO runs programs to promote the local community in its entrepreneurial journey, with the EO GSEA being the first stage where student entrepreneurs receive mentoring, recognition and support to take their business idea to the next level.
"We invite the local business community to join EO GSEA, a one-of-a-kind competition where they can contribute to new leaders from their student years," said Pedro J. Nieves, Puerto Rico chair of the GSEA.
"The competition is open to the public and they can have the opportunity to see new business ideas and be part of the development of these new young entrepreneurs," he said.
In this competition, aspiring leaders compete to represent Puerto Rico globally. The competition received a $100,000 donation from entrepreneur and philanthropist Dr. Richard Watson, providing tools and a cash prize for the winners.
"Our relationships with people on the island are very strong, and Puerto Rico is home away from home, and we trust the talent of its youth and the potential of the enterprises that can come from Puerto Rico, the family values and a relationship with the United States that highlights what's possible," said Watson, who said the local competition caught his eye last year.
The 2022 competition winner, Karlos Miranda, founder of Watric-Energy Resources, benefited from forums giving direct access to local business leaders who mentored him, improving his business pitch.
By participating in and winning GSEA Latin America and reaching the semifinals globally, he was able to spend time with entrepreneurs from around the world and refine his business idea with a global perspective and input from successful people in the same industry, he said.
The award allowed him to establish his physical workspace, recruit a cohort of interns and develop and create new technology that will be launched soon with a more compact and energy efficient version.
"The impact of EO GSEA has been transformative for my business idea. I've been able to optimize and make progress in just months, guided by a team of local and global entrepreneurs committed to the development of new entrepreneurs," Miranda stated.