Some 800 P.R. entrepreneurs participate in 'Google for Small Businesses' event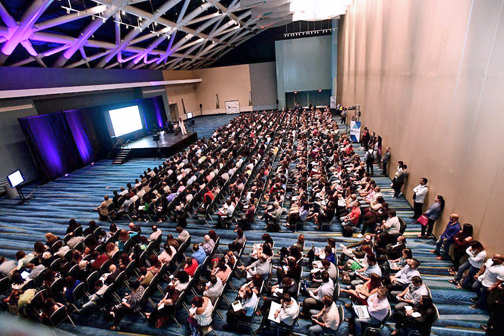 Some 800 Puerto Rico entrepreneurs took part in the government-sponsored "Google for Small Businesses" event, which aimed to contribute to the digital transformation of the island's small and medium businesses.
The workshop organized by Puerto Rico Trade and Export, took place at the Puerto Rico Convention Center.
"We know how important it is for small businesses to have an online presence and be able to publicize their services and products. Events like this give them the tools to achieve that and to reach new markets," Puerto Rico Gov. Ricardo Rosselló said.
Meanwhile, Puerto Rico Trade Executive Director Ricardo Llerandi said the event allowed participants to learn, first-hand, about the opportunities the internet offers "to maximize and strengthen their businesses and in turn present and export their products and services to a global market."
"To achieve this, companies must adapt to the new reality of doing business and implement the necessary changes," Llerandi said.
The event featured a presentation by María Güitrón, account representative for Google's Central America and Caribbean region, who discussed  aspects of the regional digital landscape, as well as digitization growth in Puerto Rico and the top searches.
She also expanded on free search tools available specifically for small- and mid-sized enterprises and others through Google Adworks.
Local entrepreneurs currently exporting via the digital market and the traditional way also participated in the event.
"Today we live in a highly digitized world where much of the population is surfing the net looking for product information, food businesses, hostelries, specialized services and making online purchases," Llerandi said.
"For this reason it is imperative that companies dive into the digital world and strengthen their businesses," he said.