Evertec Inc. reports 5% Y-O-Y revenue increase to $618.4M in '22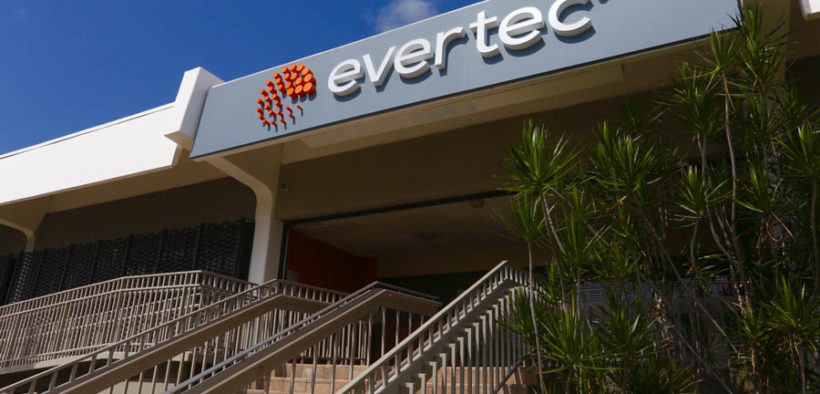 Financial services firm Evertec announced year-over-year revenue growth of 5% to $618.4 million for the year ended Dec. 31, 2022, and of 4% to $161.8 million for the fourth quarter ended on the same date.
During the quarter, net income attributable to common shareholders was $28.7 million, or $0.44 per diluted share, adjusted EBITDA decreased 10% to $68.4 million, while adjusted earnings per common share was $0.65, or a 10% decrease.
For the full 2022, net income attributable to common shareholders was $239 million, or $3.45 per diluted share, adjusted EBITDA decreased 9% to $269.5 million, adjusted earnings per common share was $2.42, or a 12% decrease, and returned $110 million to shareholders through share repurchases and dividends.
The company also closed two acquisitions, one in Puerto Rico and one in Latin America, specifically, PaySmart, which provides issuer processing services and bid sponsorship services for prepaid programs under domestic and international schemes in Brazil.
"With [more than] 100 customers, PaySmart accelerates our expansion in Brazil and complements our existing product offering in this important market," Evertec CEO Mac Schuessler said.
"This was a successful year for us as we completed several milestones. We extended our main commercial agreements with our largest customer [Banco Popular de Puerto Rico], executed on M&A with two acquisitions, refinanced our debt, aggressively repurchased stock and delivered another year of strong revenue growth," he said.
"We continue to reap the benefits of the capital investments we have made over the years, both in our products and through acquisitions. Looking toward 2023, we continue to focus on finding the best ways to deploy capital to support our long-term growth strategy," he added.
The institution's financial outlook for 2023 is as follows:
Total consolidated revenue between $638 million and $647 million, or growth of approximately 3.2% to 4.6%.
Adjusted earnings per common share between $2.53 to $2.64, representing about 4.5% to 9.1% growth as compared with $2.42 in 2022.
Capital expenditures are anticipated to be approximately $70 million.
Effective tax rate of approximately 16% to 17%.
"Our top priorities in 2023 will be funding organic growth opportunities with product development as well as inorganic opportunities through the pursuit of M&A. We also view repurchasing Evertec stock as a good return for our shareholders, and we expect to remain active in that area in 2023 when we have excess cash," Schuessler told analysts during a call transcribed by Seeking Alpha.