Evinmotors to offer free certification to navigate in Puerto Rico, US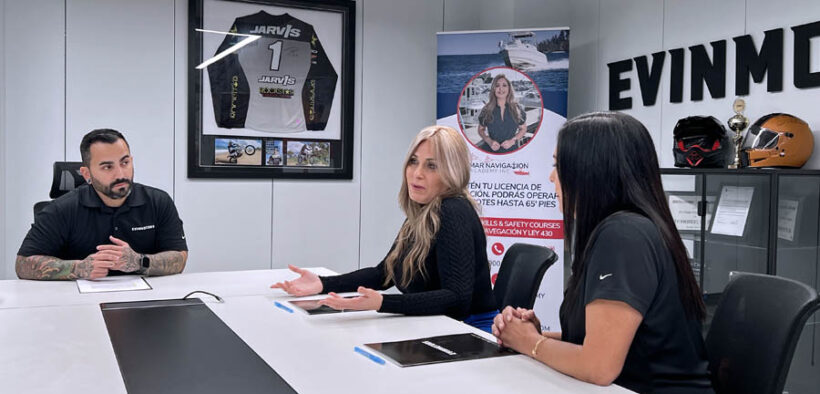 To raise awareness about the importance of safe navigation on the beaches of Puerto Rico, the Evinmotors dealership signed a collaboration agreement with the Mar Navigation Academy to grant, free of charge, the navigation certification so that the participants can get their license and be able to operate recreational boats.
"The goal of this alliance is that all Evinmotors sailors and customers, fans of aquatic activities, can handle their equipment in a safe framework, without putting human life or marine flora and fauna at risk," said Evinmotors President Carlos E. Olivares.
"For us it's very important that everyone who purchases a watercraft or 'jet ski' has the necessary tools and information to operate it properly," he said.
As part of the collaboration agreement, any dealership customer who buys a new watercraft will receive the 20-hour "Navigation Skills and Safety Course" free of charge.
This course is a requirement, as established in the provisions of the Department of Natural and Environmental Resources' Act 430, to apply for a lifetime license that can be used in Puerto Rico and the United States.
"We're very happy with this alliance since we're working so that each Evinmotors client goes out to sea with the proper preparation and that they can enjoy it safely and legally," said Mar Navigation Academy President Maribel Acevedo.
"This agreement will also allow us to maximize the reach of our educational campaigns aimed at saving lives in the water and on the road," said Olivares. "Also, it will help our work team to expand their knowledge of safety, maritime laws, and regulations, to convey their knowledge to the public. We're the first concessionaire to provide concrete solutions that help prevent deaths and accidents while navigating on our beaches."
Citing statistics provided by the U.S. Coast Guard Auxiliary Office of Safety and Navigation, the executives said that of 1,734 accidents that happened in 2021 attributed to recreational vessel collisions, the result was 74 deaths and 1,148 injuries.
In addition, 81% of individuals who drowned at sea were not wearing life preservers. Furthermore, 55% of fatal accidents occurred when individuals fell overboard into the sea, either due to overweight vessels or wakes caused by other boats. In 2021, 12 manatees lost their lives due to collisions with boats.