Executives named in hospitality, clinical research, auto industries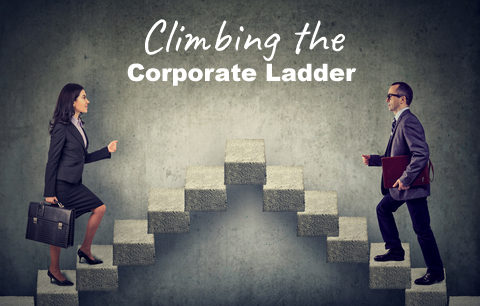 This edition of Climbing the Corporate Ladder features new executive appointments in the hospitality, clinical research and auto industries.
IHE announces new La Concha, A Renaissance Resort GM
La Concha A Renaissance Resort has a new general manager with the appointment of Puerto Rican hotelier José C. Padín, José M. Suárez, president of International Hospitality Enterprises (IHE), the company that manages the hotel, announced.
"It is a privilege to accept the task of managing this iconic hotel that will soon be celebrating its 60th anniversary. I trust that together with my team we will continue positioning La Concha Resort as one of the favorites among both locals and visitors," said Padín.
Prior to his appointment, Padín served for the past eight years as general manager of the Courtyard By Marriott Isla Verde Beach Resort. He has more than 28 years of experience in the hotel industry in Puerto Rico and the Caribbean.
He has held similar positions for the past 20 years in properties such as: Conrad Condado Plaza, Copamarina Beach Resort & Spa, Doral Resort in Palmas del Mar, Allegro Resort in Aruba and the Colonial Hotel and Beach Resort in San Juan. In addition, Padín has directed the Marketing Committee of the Tourism Industry and completed studies in Natural Sciences at the University of Puerto Rico.
"At International Hospitality Enterprises we have always relied on local talent, so we are pleased to have a Puerto Rican with the experience of José C. Padín, who has the skills and experience required, not only to be successful in its new functions, but also to offer our guests and customers a service of the highest quality," said Suárez.
New exec. director at P.R. Consortium for Clinical Investigation
The Science, Technology and Research Trust and the Puerto Rico Consortium for Clinical Investigation announced the appointment of the latter organization's new Executive Director, Amarilys Silva.
Silva will continue with the task of guiding the PRCCI in the promotion and expansion of Puerto Rico as a clinical center to obtain positive results for the economy, the medical profession and patients in Puerto Rico.
"Amarilys Silva brings the talent and experience needed to provide continuity and direction to the PRCCI," said Lucy Crespo, CFO of the Trust. "As a strong leader and an expert facilitator, she embodies the values, principles and practices at the heart of our work. We accept Silva's leadership of enthusiastically."
Meanwhile, Silva said upon accepting the position that "continuing to expand our membership and partnerships, as well as the opportunities we offer to our stakeholders, really creates a powerful force in the field of clinical research in Puerto Rico. I hope to build on the great foundation that the PRCCI has developed in the last two years."
Silva has been a leader in the pharmaceutical industry with a strong track record in clinical research, medical affairs, pharmacovigilance, outcomes research, compliance and regulatory matters. Her experience spans more than 26 countries in five regions worldwide.
She directed cross-functional teams in multiple therapeutic areas including, Neurosciences, Diabetes, Oncology, Immunology, Endocrinology, Neurodegenerative, vaccines, among others, and has extensive experience in managing regulatory inspections of U.S. and international agencies.
Silva's professional experience includes leading positions in the pharmaceutical industry including Eli Lilly, Procter & Gamble, and Wyeth Research
Local exec promoted to Toyota Motor North America
As part of the leadership development process, Nancy Navales, has been promoted from operations vice president for Toyota de Puerto Rico, to the Toyota Motor North America marketing team in Texas.
Navales replaced the group manager of marketing of large cars and vans, Toyota de Puerto Rico President George Christoff confirmed.
"It is with great pleasure that we announce this new appointment for Nancy. First, we are happy for her, since it is a well-deserved recognition to her long career. Secondly, we are pleased that Toyota is firmly committed to the empowerment of its executives and especially one born on this land, which once again demonstrates the talent of Puerto Rican women," said Christoff.
Navales brings with her more than 24 years of experience in various managerial roles, including product planning, sales, marketing, and distribution. She arrived at the Toyota de Puerto Rico marketing department in 1994 as marketing coordinator, position in which she was responsible for the coordination of events and sales promotions.
In her new role, Navales will be responsible for managing in-market activities for large cars and vans in the United States. Her assignment will be extended for three years and will lead her through different operational areas.
Christoff also announced the appointment of Dan Swartz as vice president and general Manager of Toyota de Puerto Rico. Swartz has worked at Toyota since 1990 and has held various positions, including general manager responsible for private distributors and public companies.  Prior to that Swartz held general manager positions in the Toyota San Francisco Region and the Lexus Central Area offices.
"With his appointment, we made sure to continue to provide extraordinary support to our dealers and an exceptional experience for our customers, while continuing to develop our leaders," Christoff added.