Executives named at Meet Puerto Rico, MMM, Triple-S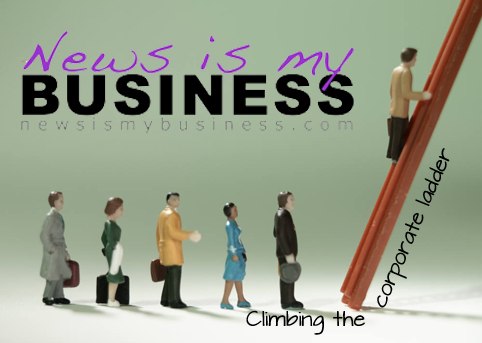 Meet Puerto Rico appoints new sales execs
Meet Puerto Rico, destination marketing and sales organization for Puerto Rico's meetings and conventions market, announced the appointment of Deborah Nelson, Joyce Méndez and Xiomara Delgado as national sales managers for the organization, reporting directly to Joyce Martinez, vice-president business development & sales. In addition, Raiza Robles has been appointed as technology sales executive.
"We're thrilled to be bringing these talented, experienced sales professionals onboard to help sell Puerto Rico to the meetings and conventions market," said Meet Puerto Rico President Milton Segarra.
"We're confident that their destination knowledge, industry relationships and passion for Puerto Rico will greatly benefit Meet Puerto Rico, our hoteliers and member-suppliers, as well as the Island's economy," he said.
Nelson, based in the New York area, is a sales professional with more than 15 years of experience. She started her career in the hospitality industry as Group Sales Manager for Caribe Hilton Hotel, and continued selling Puerto Rico for the InterContinental San Juan Resort & Casino, Condado Plaza Hilton, Martineau Bay Resort in Vieques, Sheraton Old San Juan and most recently, the Verdanza Hotel. Nelson graduated from Sacred Heart University with a degree in Communications and Tourism. In her new role with Meet Puerto Rico, Nelson will cover the Northeast market including New York, New Jersey, Pennsylvania, Connecticut, Massachusetts, Maine, New Hampshire and Vermont as well as the Canadian market.
Méndez, based in Orlando, brings more than 10 years of experience in the tourism and hospitality industry working in group sales, catering and convention services. Her prior work experience includes working with the Sheraton Puerto Rico Hotel & Casino and the Ritz-Carlton San Juan. Méndez will be covering the Southeast and Southwest market in the U.S., including accounts in Florida, Georgia, Tennessee, Kentucky, Arkansas, Alabama, Mississippi, Louisiana, North Carolina, South Carolina, Utah, Oklahoma, New Mexico, Nevada, Texas and Arizona.
Delgado, based in San Juan, has nearly 10 years of experience in the tourism and hospitality industry working in group sales, site inspections and familiarization trips.  She also has sales and customer service experience at other service industries.  Xiomara has a B.A. in Tourism from Sacred Heart University and an M.B.A. in Marketing from the University of Phoenix. Her prior experience includes working for the Internal Revenue Service, Puerto Rico Tourism Company, Wyndham Rio Mar, Sheraton Puerto Rico and the Sheraton Old San Juan. Delgado will work the Caribbean and International markets as well as manage accounts in Puerto Rico.
Robles, also based in San Juan, has worked with Meet Puerto Rico in a variety of sales, member affairs and destination support service roles. As a technology sales executive, Robles will work with groups of up to 50 people in the Northeast, Mid-Atlantic and Mid-West markets, as well as with online and social media sales leads, weddings and groups leads through tour and travel agencies. Prior to joining Meet Puerto Rico, Robles worked at the Embassy Suites San Juan Hotel & Casino and at Disney's All Star Resort in Orlando. Robles graduated from the University of Puerto Rico with a degree in Hotel & Restaurant Management.
Triple-S Salud names chief sales and account management officer
Triple-S Salud President Pablo Almodóvar announced the appointment of Richard Schiavo-Gordián as chief sales and account management officer for the company.
"Schiavo-Gordián is an experienced executive with a successful trajectory in the insurance industry, where he has worked in the health, life, and property and casualty business segments. In this new position, he will be responsible for the continuing strengthening of Triple-S' relations with clients, brokers and authorized representatives," said Almodóvar.
Before returning to Triple-S, where he worked at the start of his career, Schiavo-Gordián was executive vice president of Universal Life, where he earlier held the position of chief marketing officer. He also worked at Ikon Benefits Group, La Cruz Azul de Puerto Rico, Cigna and COSVI. Schiavo-Gordian has a Master in Evaluation Research of Healthcare Programs from the University of Puerto Rico and he completed the Sales Executive Program of the Wharton School of Business, University of Pennsylvania.
MMM, PMC get new chief medical officer
Diego Rosso has been appointed chief medical officer for MMM Healthcare Inc. and PMC Medicare Choice Inc. For the past 11 years, Rosso has been part of the management team of these plans and of MSO of Puerto Rico Inc., where he served as associate medical officer for outpatient health services.
In his career, Rosso has excelled in applying clinical expertise to the optimum performance of the health services network. He has been part or headed large projects for MMM/PMC, including the introduction of electronic systems to facilitate processes at medical offices, and initiatives focused on the appropriate use of services. He has strengthened guidelines and criteria so that the patient receives excellent care in cost-effective way. Rosso has also promoted effective recruitment methods for specialists.
Rosso is a graduate of the University of New Orleans, Louisiana, Central University of the Caribbean and the University of Puerto Rico.
MMM y PMC are health plans serving Puerto Rico's Medicare Advantage market.