JLL expands real estate services in P.R. to include retail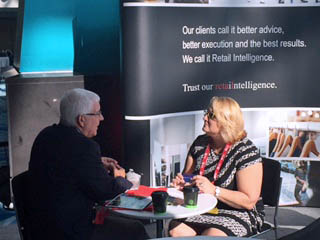 JLL, a professional services and investment management firm, announced this week it has expanded its scope to serve retailers and investors with expanded services out of Puerto Rico, including retail tenant representation, landlord representation, property management and investment sales.
"We've been operating in the region for nearly a decade, but adding retail capabilities will advance the development of our cross-regional service delivery to key retail clients," said Zach Cheney, managing director of JLL's greater Latin America business.
Beyond bringing U.S.-based retailers to Puerto Rico and supporting landlord leasing efforts on the island, JLL executives Andy Carlson, vice president of retail and Vanessa Pérez, associate of retail, will also support the export of Puerto Rican brands to Florida and the Southeast.
Puerto Rican retailers that they are representing include: Almacenes Plaza, a boys and men's clothing store, seeking up to 6,000-square-foot spaces in malls or power centers; Kamea Meha Surf Shop, a surf and beach oriented clothing shoes and accessories store, seeking up to 3,000-square-foot spaces in malls and power centers; Meson Sandwiches, a sandwich and coffee shop, seeking up to 3,000-square-foot endcap or pad sites; Casa Febus, the furniture, home decor and design store, seeking up to 12,000-square-foot spaces at malls or town centers; and Valija, a Bohemian chic boutique with private label women's clothing and accessories with a little bit of Caribbean flair, seeking up to 1,600-square-foot spaces in malls or lifestyle centers.
"Right now private equity funds and developers eager to diversify their allocations should consider placing capital into Puerto Rico retail real estate. The island is ripe for opportunistic buyers seeking value-add assets that they can nab at higher cap rates, remerchandise, rebrand and take back out to market in seven to 10 years," said Carlson.
"Additionally, two tax incentive laws offered by the Puerto Rican government, Acts 20 and 22, are catching on and making it a tax haven for investors," he said.
Sales of retail goods in Puerto Rico reached a 10-year high in 2014, representing a nearly 12 percent increase from when sales bottomed out in 2010. In the first half of 2015, retail sales witnessed a 3 percent increase and are on pace to meet last year's levels, resulting in more store openings than closings, JLL said.
While retail sales are picking up pace, JLL found shoppers are heading to fewer establishments, targeting one-stop stores for all their buying needs. Retailers like Marshalls, Shoe Carnival, Forever 21, Zara and TJ Maxx, have entered the market or expanded their presence and are providing affordable goods, and increasing accessibility to a broader spectrum of the population.
Culture lends to 'aspirational shopping'
"Puerto Rico is an entrepreneurial and consumer-based society, whether it's operating a food truck or apparel store, to lemonade and pinchos stand, the local population takes business into its own hands," said Carlson.
More than 2,000 small businesses have been established in Puerto Rico during the past 12 months, driven in part by Law 545, which requires the government to purchase products and services from companies located within the island, he estimated.
Puerto Rico's culture has a tremendous impact on the resident's shopping habits and consumption levels. Nearly 70 percent of population lives in owner-occupied units, due to generational living, but only 14 percent of those units have mortgages, which mean there is more disposable income for consumer expenditures.
This kind of living structure affords an aspirational shopper preference. Puerto Ricans tend to be brand conscious but also favor discount and value-oriented goods, which is why you'll find that Macy's, Marshalls, JC Penney, and Sears stores in Puerto Rico outpace mainland sales, he said.
"There is limited retail product, with approximately 18 square feet per capita versus 40 square feet in the U.S., which is promoting an influx of national U.S. retailers to the market," said Pérez.
"This adds stability and credit to shopping centers on the island. While Puerto Rico's economic situation isn't ideal by any means, plans currently in place to stabilize the economy should allow and enable the retail sector to weather the depths of the recession and move it forward in the long-term," she added.