Fajardo's Marina Puerto Chico wins $1M+ infrastructure grant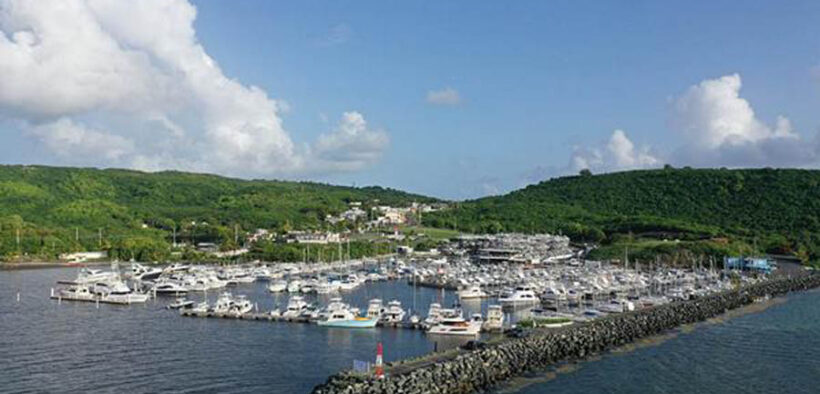 Marina Puerto Chico in Fajardo, in partnership with the Puerto Rico Department of Natural and Environmental Resources (DNER), has secured a grant of $1,137,000 to further the development of its transient marina project. 
The funding is part of the Boating Infrastructure Grant (BIG) program by the U.S. Fish and Wildlife Service, which has distributed more than $20 million this year. The BIG initiative supports states and U.S. territories in developing, renovating and maintaining marinas and other boating facilities to encourage outdoor recreation.
Marina Puerto Chico applied for the grant and committed to providing an additional $968,582. In January, Marlon Mellado, the CEO of Grand Caribbean Marinas, stated that the estimated cost of the project is $4.5 million.
The marina in Fajardo's bay on the eastern tip of Puerto Rico serves as a gateway for trips to the island-municipalities of Culebra and Vieques in Puerto Rico, as well as the British and U.S. Virgin Islands.
For travelers sailing around the Caribbean, the marina acts as a base for exploring Puerto Rico or going on longer voyages to the U.S., Bermuda or South America. The marina boasts two boatyards equipped with repair facilities, a slipway and travelifts.
The construction of new docks, driven by the increasing demand from transient boaters, will significantly boost the Fajardo community, the release says, adding that it will promote job creation and strengthen tourism, a key component of the marina's operations.
Visitors have access to various activities close to the marina such as kayaking in the bioluminescent bay, snorkeling and exploring beaches. The marina also offers bars, bakeries, convenience stores and a variety of nearby restaurants.
The proposed features of the transient marina include 40 to 50 new slips that can accommodate boats of up to 50 feet, and amenities such as a restroom and shower building, sewage pumpout facilities, an ADA-compliant gangway, and a fuel dock. 
The grant will support the construction of 41 slips, including 19 transient slips. The construction of the docks and the floating wave attenuator is expected to help mitigate the impact of waves and storms.
The investment aims to attract both local and out-of-state boaters for short-term stays, without competing with local marinas that cater to long-term tenants.
Last December, Grand Caribbean Marinas, a subsidiary of the Bacalia Group, purchased and merged two Fajardo marinas: Isleta Marina and Blue Coast Boat Park.