Fed agency sued for failing to protect corals, including Puerto Rico's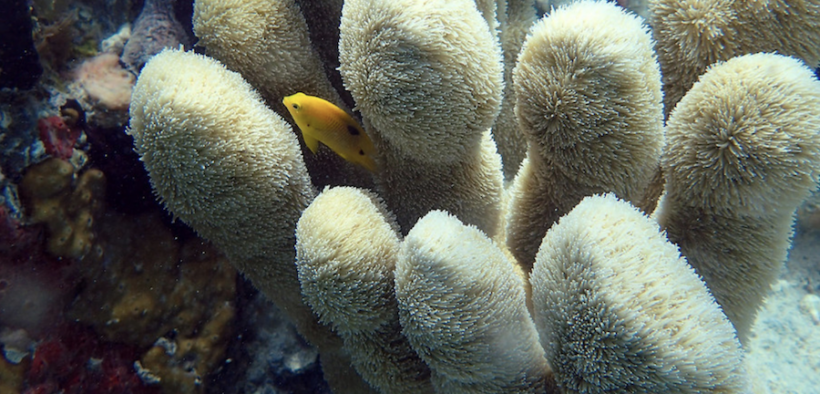 The nonprofit Center for Biological Diversity, which says it is made up of "more than 1.7 million members and online activists dedicated to the protection of endangered species and wild places," has filed a lawsuit against the National Marine Fisheries Service (NMFS) for what it calls the federal agency's failure to provide protections for 12 coral species around Florida, the Caribbean, and islands in the Pacific Ocean.
The species include corals off the coast of Puerto Rico, which are particularly vulnerable to the effects of climate change and other threats. Without proper protection, these corals could disappear, which would have significant impacts on the island's coasts and the tourist and local economy that depend on them.
The NMFS is ascribed to the National Oceanic and Atmospheric Administration (NOAA) and is responsible for the management and conservation of commercial and recreational fisheries, and the protection of endangered marine species and their habitats.
Among the corals listed under the Endangered Species Act in 2014 but that allegedly have not received the critical habitat designation mandated by the law, are the Caribbean Dendrogyra cylindrus (pillar coral), Orbicella annularis (lobed star coral), Orbicella faveolata (mountainous star coral), Orbicella franksi (boulder star coral) and Mycetophyllia ferox (rough cactus coral).
In 2020, prompted by a legal settlement with the center, the federal government proposed to designate more than 6,000 square miles of critical habitat protections off Florida, in the Caribbean, and in the Pacific Ocean, but has not yet finalized the proposal.
The conservation organization stresses that the failure to finalize these protections has put these species at risk of extinction as coral populations have already declined drastically due to climate change, pollution and overfishing. An estimated 50% of coral reefs worldwide have been lost to climate change, and one-third of reef-building coral species are at risk of extinction.
Designating critical habitat protection for an endangered species makes it twice as likely to recover compared to those without safeguards, the center says. The proposed Caribbean critical habitat rule would protect 5,900 square miles of habitat off Florida, Puerto Rico, the U.S. Virgin Islands, and the Flower Garden Banks in the Gulf of Mexico. The proposed Pacific rule would protect 230 square miles of marine habitat around American Samoa, Guam, the Northern Mariana Islands, and the Pacific Remote Islands.
These protections could improve water quality throughout the coastal zone, limit overfishing and protect spawning grounds, reduce harm from development and dredging, and reduce human pressure on hundreds of thousands of species supported by reefs, the center argues, adding that, contrary to popular belief, these protections would not limit access to areas for swimming, fishing and recreational activities.
The lawsuit challenges the Fisheries Service's failure to finalize the critical habitat designations for coral within one year of their proposal, as required by the Endangered Species Act.
Emily Jeffers, an attorney at the Center for Biological Diversity, stated that "coral reefs are the backbones of a healthy ocean, but federal officials aren't giving them the protected habitat they need to thrive. Climate change has been a huge blow to these species, raising the existential threats of ocean warming and acidification. We'll have to address greenhouse gas pollution to truly ensure that corals survive."
Coral reefs support fisheries by providing habitats for fish and other marine species, and they attract tourists who are interested in snorkeling, diving and other activities, and thus are important sources of livelihood for numerous people.
Ricky Shub manages Trysubadiving.com's snorkeling and scuba diving experiences off Escambron Beach in San Juan. He has assisted Department of Natural and Environmental Resources staff in cataloging certain corals whose health is being monitored. As the source of his and his employees' livelihood, he is concerned about the well-being of marine life and understands that the health of coral reefs is critical to the well-being of both marine ecosystems and the communities that rely on them.