FirstBank awards 25 scholarships as part of YOU First College Program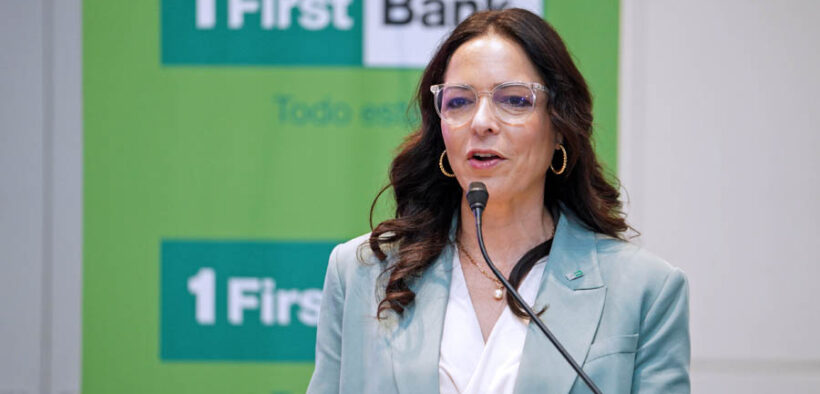 FirstBank announced it has awarded 25 scholarships to 25 young people from six universities in Puerto Rico for their academic and professional development.
The financial institution provided funds for studies to young people with limited resources and good academic performance, as well as an internship program, courses on entrepreneurship and financial education, and various experiences for their personal and professional growth, through its YOU First College Program.
"At FirstBank, we are convinced that the investment we are making in the education of the new generations of our country will have a high return," said Ginoris López-Lay, executive vice president and director of strategy management at FirstBank.
"We reiterate our commitment to the students in Puerto Rico and to the academic institutions that host them, as well as to the families of these young people who yearn to see their children and grandchildren grow and develop as professionals," she said.
"Our institution is proud to support the 25 students who receive these scholarships, and we look at them with hope because they are 25 professionals who will contribute to the development and well-being of our country," she added.
Through the YOU First Scholarship Program, the financial institution has established alliances with the Pontifical Catholic University of Puerto Rico, Ana G. Méndez University, Inter-American University of Puerto Rico, Polytechnic University of Puerto Rico, University of Puerto Rico (Río Piedras and Mayagüez campuses) and Sacred Heart University.
FirstBank announced during the scholarship award event, which took place at the Puerto Rico Convention Center, that this year, $65,000 in scholarships will be awarded to continue supporting university students in the country.
"We make this investment with the conviction that supporting students in their university career and in their professional life manages to direct us all as a society towards the goal of having a Puerto Rico that offers better opportunities," López-Lay said.
In addition to the scholarships, the YOU First College Program includes internships that provide students from various disciplines the opportunity to work at FirstBank and access to the 1Éxito Universitarios initiative that offers training on entrepreneurship, finance, leadership, among other topics.
They can also take advantage of El Outfit, a free store located at the UPR School of Business Administration, Río Piedras campus, for students to purchase corporate clothing for their job interviews.