FirstBank hosts educational seminar in Ponce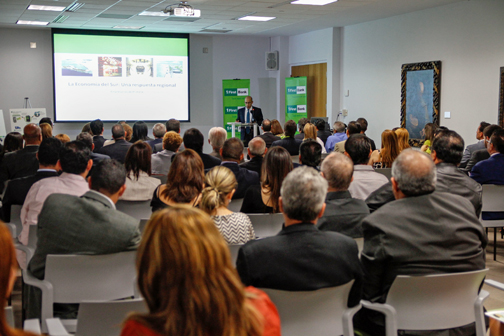 A group of entrepreneurs who own small- and mid-sized businesses in Ponce recently took part in a seminar hosted by FirstBank Puerto Rico, marking the start of the second phase of an educational program launched last year to provide financial literacy tools to that sector.
Economist Gustavo Vélez offered the seminar entitled "Economic trends for Puerto Rico: Strategies and initiatives to revive the southern economy" at the Ponce Museum of Art, where the gathering took place.
FirstBank also used this platform to introduce its new "Smart Cash" and "Smart Check" commercial products, which are designed to help businesses reduce costs and improve operational processes.
Some 300 commercial customers participated in the bank's educational initiative last year, when the program made stops in Ponce, Añasco, Fajardo and San Juan.