FirstBank launches program to mitigate coastal erosion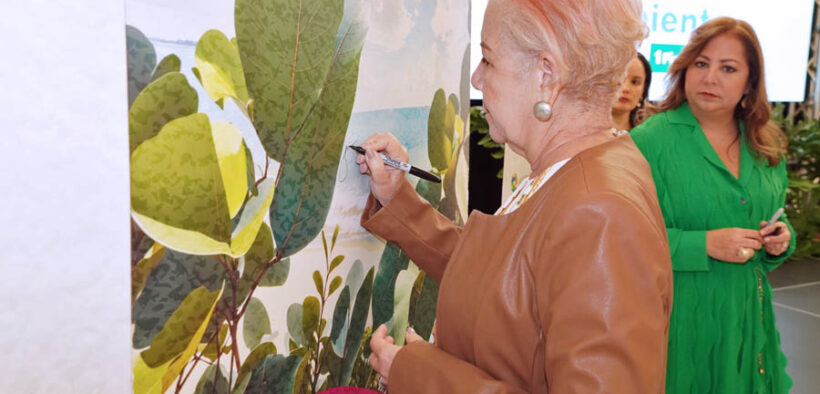 Reaffirming its commitment to the environment, and as part of its 75th anniversary celebration, FirstBank launched its "Coastal Rescue" program, which aims to plant 25,000 trees along Puerto Rico's coastline over a three-year period.
To achieve its goal, the bank worked to form multi-sectoral alliances, reaching collaboration agreements with municipalities affected by coastal erosion, government entities, community-based organizations, schools and private institutions.
The Coastal Rescue program comprises various municipalities, public institutions and private entities. The participating municipalities include Camuy, Isabela, Loíza, Luquillo, Manatí and Quebradillas. In education, the Department of Education, Maria Reínna Academy, Baldwin School of Puerto Rico and Polytechnic University of Puerto Rico are also involved. Other private entities and organizations like the Boy Scouts of America, EcoExploratorio, Friends of El Yunque Foundation and the Girl Scouts of the Caribbean are participants. Additionally, the Organization for a Sustainable Environment (OPAS), Scuba Dogs Society, United Way of Puerto Rico, Assurant, Stellantis and Empresas Santana are part of the initiative.
"As a socially responsible institution, we believe the time to act to counter the effects of climate change is now. Otherwise, we will face significant economic consequences that will affect our people and our island's public and private sectors in the future," stated Ginoris López-Lay, executive vice president of Strategic Planning and Management at FirstBank.
"Given the 40% erosion of our coasts in recent years, we are taking action through this multi-sectoral alliance to address a real environmental problem and create a solution," she added.
To facilitate the coastal planting process, Coastal Rescue formed a partnership with Vida Marina, an ecological conservation and restoration center. Led by scientist and researcher Robert Mayer at the University of Puerto Rico's Aguadilla campus, the center focuses on restoring sand dunes that act as natural barriers against coastal erosion.
"Coastal erosion is a real problem that needs to be addressed in Puerto Rico. Vida Marina has been tackling this natural phenomenon for the past 16 years," said Mayer, the director of Vida Marina.
"We thank FirstBank and its Coastal Rescue program for taking action to form multi-sectoral alliances and solve this problem now, making it possible for everyone to contribute," he added.
The initial planting route will begin in Loíza and Manatí on Oct. 21. Municipal participation guarantees the proper irrigation of the planted species to ensure their growth. The municipalities will also provide support in coordinating the coastal planting activities, organizers said.
The municipalities will plant native species resilient to the coastal climate during these activities. These plants will stabilize sand dunes, creating a natural barrier against soil loss from coastal erosion.
Volunteers from participating community organizations, educational entities and the private sector will work alongside FirstBank employees on the tree planting.
"Through this collaborative project, we intend to leave an environmental legacy for our island. At FirstBank, we believe that, together, nothing can stop us. Saving our coasts is indeed something we can only achieve if we all come together," said López-Lay.