FirstBank launches EMV chip credit card in Puerto Rico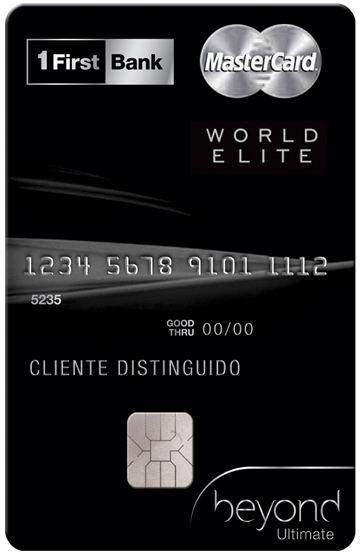 After a successful pilot program, FirstBank recently became the first Puerto Rican bank to offer an EMV chip credit card product for its Beyond Ultimate World Elite MasterCard.
Available since May, it is the first of its kind in the local market. By offering this card, FirstBank joins U.S, and global banks that currently issue MasterCard EMV chip cards, the bank said.
EMV is a trademark that stands for Europay, MasterCard, and Visa, which jointly founded EMVCo with the purpose of developing a system for secure payment transactions. EMV is a global standard for credit and debit payment cards based on secured chip technology.
The chip is encrypted and provides enhanced security and protection to help guard against fraud. This increased transaction security, enables cardholders to execute payments worldwide and take advantage of a payments infrastructure capable of supporting a variety of new value-added applications.
"The technology now imbedded in FirstBank's Beyond Ultimate World Elite MasterCard provides enhanced security against counterfeiting as it contains a microprocessor chip that encrypts the card and transaction data," said FirstBank President Aurelio Alemán.
"It is especially useful to international travelers, as EMV chip cards are widely used abroad, since it also offers top notch benefits to its cardholders including a priority pass which provides the cardholder access to over 600 travel lounges throughout the world."
Jeff Wilson, divisional president for MasterCard's GeoCentral region, said, "chip cards take payment cards to the next level of technology with greater capacity and enhanced security. We are proud to have reached this significant milestone with our client, FirstBank."