Florida foundation recognizes Doral's support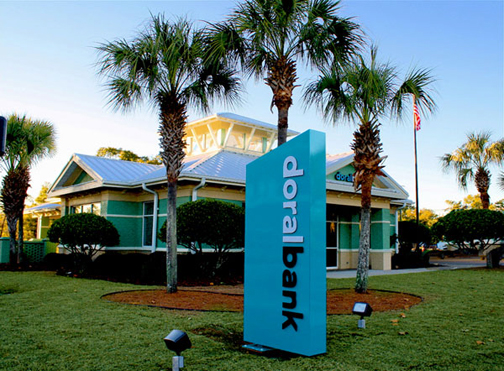 Doral Bank, a wholly owned subsidiary of Doral Financial Corporation, has been recognized by The Bay Education Foundation of Bay County, Fla. for Doral's financial and volunteer support to assist Bay County middle school and high school students to be in a position to pursue a college education.
"Doral Bank changes lives. Doral's financial support of our scholarship program and the volunteer hours that bank employees contribute assist us in helping many students," said Beth Deluzain, the Foundation's executive director, during a ceremony held at a Bay County School Board meeting.
Recently Doral contributed $7,500 to the Foundation's "Take Stock in Children" program, which awards college tuition scholarships to promising students from low-income households. Many will become the first students in the history of their families to earn a college degree.
"We are proud to be able to participate in the Bay Education Foundation," said Steve Bornhoft, Doral's Florida marketing director and a former Foundation board president. "The Foundation and its volunteers do far more than hand out checks and that's something we feel good about. Scholarship students work closely, beginning in the sixth grade, with Foundation mentors who prepare them to take full advantage of the opportunity to pursue college degrees."
Currently, 100 Bay County middle- and high-school students are in the Take Stock program. Fifty-four students are attending colleges and universities and 34 have earned post-secondary degrees or certifications. Doral employees assist with Foundation fund-raising events and serve as mentors and board members.