J.C. Flowers completes acquisition of Island Finance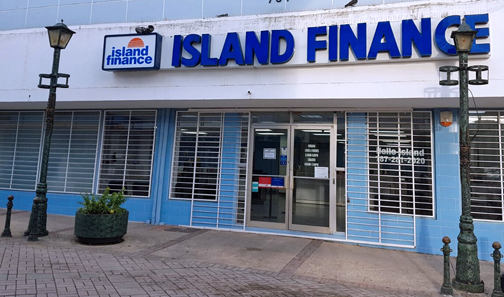 Funds advised by J.C. Flowers & Co. LLC and affiliates announced the closing of the acquisition of the personal loan and sale finance loan assets comprising the Island Finance business, which includes the employees and branches, from Santander Financial Services Inc.
Terms of the transaction, which was previously announced on April 3, 2017, were not disclosed.
Island Finance's reputation is built on a solid foundation with a history of lending in Puerto Rico dating back more than 50 years. With 52 branches and more than 600 employees, Island Finance has deep roots in local communities across Puerto Rico, providing a personal touch that will remain central to the customer experience going forward. Island Finance will continue to offer Puerto Ricans personalized loan solutions designed to satisfy everyday needs, including home improvements, repairs, gifts, travel, education and unforeseen expenses.
"We're thrilled that Island Finance is now a standalone entity and will continue to grow to serve the needs of Puerto Ricans," said Jeanette Villamil, CEO of Island Finance.
"As a community-based lender, Island Finance will always strive to offer our customers the highest level of customer service and help Puerto Rican families reach their financial goals and find the loan solution that's right for their needs," she said.
The transaction closed with financing commitments backed by the Island Finance assets from Puerto Rican and international banks, representing the first non-recourse financing transaction executed in Puerto Rico in more than a decade with Banco Popular de Puerto Rico acting as lead arranger for the revolving financing facility, company executives said.
"We're excited to work with the talented management team to build on Island Finance's reputation for great customer service and look forward to supporting the growth of the business going forward," said Thomas Harding, vice president of J.C. Flowers.
"As part of the transaction, Santander will continue to provide services to Island Finance during the next months," said Fredy Molfino, president of Santander Puerto Rico.
Santander is placing greater emphasis on the commercial banking business as it continues with its strong commitment to the island, he added.