For mega-mall operators 'makeovers' is the name of the game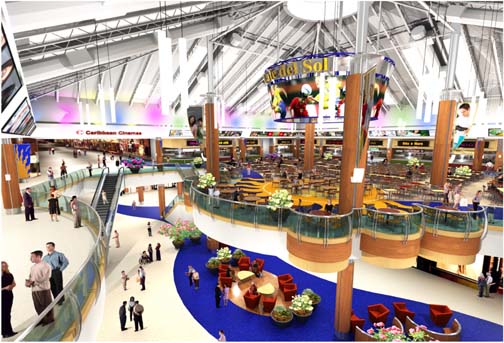 Shopping center operators, such as DDR Corp., that manage a sizeable portfolio of malls, are looking more toward remodeling existing properties rather than building new ones from scratch — a trend that will likely stick for the next two or three years, John Kokinchak, senior executive vice president of the company told News is my Business in a recent interview.
DDR, which manages 15 shopping centers islandwide, announced last week it plans to invest $50 million to transform a number of its local properties.
"From the industry perspective, this is what you're going to see in the next two or three years — investing in existing property versus new development," he said. "That goes for the U.S. and Puerto Rico, where lending is restricted and returns are diminished. It's a slippery slope."
While he acknowledged plans by other mall operators to open two mega-properties in San Juan and Guaynabo in the next few years, Kokinchak said that is the exception.
"We should not expect to see very many of those types of projects being developed," he said.
As for DDR, the executive said the company has "a tremendous amount of confidence in the Puerto Rico economy and in the properties we own and operate on the island, which historically have been very successful."
DDR operates 5 million square feet of retail space in Puerto Rico, which represents 4 percent of the company's total holdings and 15 percent of DDR's net operational revenue that as of June 2011 stood at about $496 million, according to the company's financial statement for that period.
"Our $50 million investment is large but I think it truly solidifies our commitment to the retail platform throughout the island," he said. "The malls here are extremely successful and extremely important."
Among the 15 properties, DDR considers its 676,000 square-foot Plaza del Sol mall in Bayamón as its "flagship." The remodeling project for that property is expected to start early next year and be completed toward the end of 2012. While a lot of work is planned to spruce up the malls color palettes, décor and furnishings, the biggest change will be at the food court area, which will be shifted from where it is now to the second floor.
"We're going to be turning that second floor, an area that has not performed as well as the rest of the mall, into the new food court," he said, noting the emblematic solar system hanging above the current food court area will be eliminated, and in its place DDR will install a "21st century electronic display."
The former food court will be converted into approximately 25,000 square feet of retail space, whose possible tenants Kokinchak was not at liberty to discuss during the interview.
"The retail we'll bring into that area will be very exciting and will be value-oriented just like the rest of the mall," he said.
Long list of 'new' tenants
While for DDR, some of these retailers may be new tenants to some of its properties, generally speaking, none of them are new to the island. Still, their decision to move into new locations is expected to inject life into DDR's commercial activity.
For example, Rexville Plaza in Bayamón will welcome Marshalls and CVS, as well as undergo a significant makeover next year, he said.
"Marshalls and CVS will complete the other end of the shopping center, opposite from Capri, so you'll have much stronger cross-traffic than before," the executive noted, of the two tenants that will occupy the 40,000 square-foot space left vacant by Pueblo Supermarket earlier this year.
Meanwhile, DDR has also been actively working on filling the retail space left vacant by liquidated Borders bookstore in September. At Plaza Escorial, the stand-alone store will be occupied by a PetSmart store, a retailer that has been steadily expanding its presence on the island.
"This is our fourth location with PetSmart on the island, where they also have locatios in Río Hondo, El Señorial Plaza, and Plaza del Norte in Hatillo," he said.
Meanwhile, DDR is also actively working with another of its anchor tenants, Walmart, which is currently expanding its presence at Plaza Palma Real in Humacao and in Plaza Isabela in the south.
Target: Will it or won't it?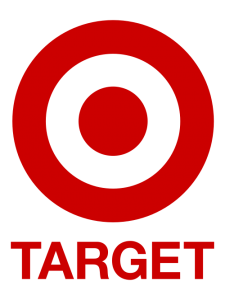 On the odds that Puerto Rico will finally see the much-anticipated arrival of Target, Kokinchak said while he was aware of the retailer's interest in the local market, it will require "a lot of retail space for that to happen."
"That's going to require space across a multitude of shopping center owners and developers, not just DDR," he said. "We don't have that kind of space readily available, especially considering that some of the smaller Target stores are between 100,000 and 120,000 square feet."
Target has reportedly begun seeking permits to build a stand-alone location on a property owned by Los Valles Investment Group on PR-177 in Bayamón. However, the retailer has not come forth with information on any plans for the island since seemingly concentrating its efforts on its expansion into Canada.