Ford, Susan G. Komen join to offer free breast exams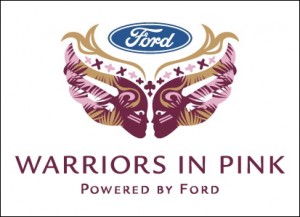 Breast cancer remains as the most diagnosed type of cancer and leading cause of cancer death among Puerto Rican women, which is why early detection through mammograms is so important.
With this in mind, the Puerto Rico chapter of Susan G. Komen for the Cure and Ford Motor Company and its dealers will host "Walk to the Cure," an islandwide early detection and awareness campaign.
The initiative will run from July to September, when 40 free mammograms will be offered on a first-come, first-serve basis at nine selected Ford dealers on specific days.
To qualify for the free breast exam, the woman must be 40 or older (35 if she has a family history of cancer), bring a photo ID, not have a prior breast cancer diagnosis, and not have breast implants. The exams will be offered free of charge to uninsured women and without co-payments to those with health insurance or subscribed to the government's "Mi Salud" plan.
For nearly two decades, Ford Motor Company has supported Susan G. Komen through its "Warriors in Pink" program, which uses broad outreach to help keep the topic of breast cancer at the forefront of conversation.
"We know that raising awareness leads to early detection, which consequently helps save lives. And that is our goal, to save more lives every year," said Minnette Vélez, Ford Motor Company's public affairs manager for Puerto Rico, the Caribbean and Central America.
As part of this effort, the Ford's Dealer Association donated a 2012 Ford Fiesta to Susan G. Komen, which will be raffled Sept. 30. The money raised will allow the organization to continue supporting its breast cancer education program and promoting early detection of the disease.