Former GDB president García appointed chief of staff at Sovereign Bank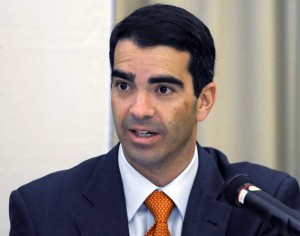 Boston-based Sovereign Bank, a wholly owned subsidiary of Banco Santander, has named former Government Development Bank President Carlos García to the position of chief of staff reporting directly to Jorge Morán, president and CEO of Sovereign Bank and country head of Santander businesses in the United States.
García will also hold the position of chief corporate affairs and communications officer at Sovereign Bank.
García, who stepped down from his government post in March, was instrumental in spearheading the Luis Fortuño administration's fiscal reconstruction and stabilization project. During his tenure, the government improved its credit ratings and coordinated with federal regulators the implementation of a financial rescue plan for its banking system.
García brings extensive global experience to the role of chief of staff, having served 15 years in financial services, 11 years of those at Santander Puerto Rico in a series of executive management roles from 1997 to 2008 that included President and COO of Banco Santander Puerto Rico.
"Carlos Garcia's experience in both the private and public sector will serve as an asset to the bank. Garcia will play a critical role as we continue to strategically position and expand Sovereign Bank in the Northeastern United States," Morán said.