del Sol Foundation, faith-based organizations launch 'Lighthouse Project' in P.R.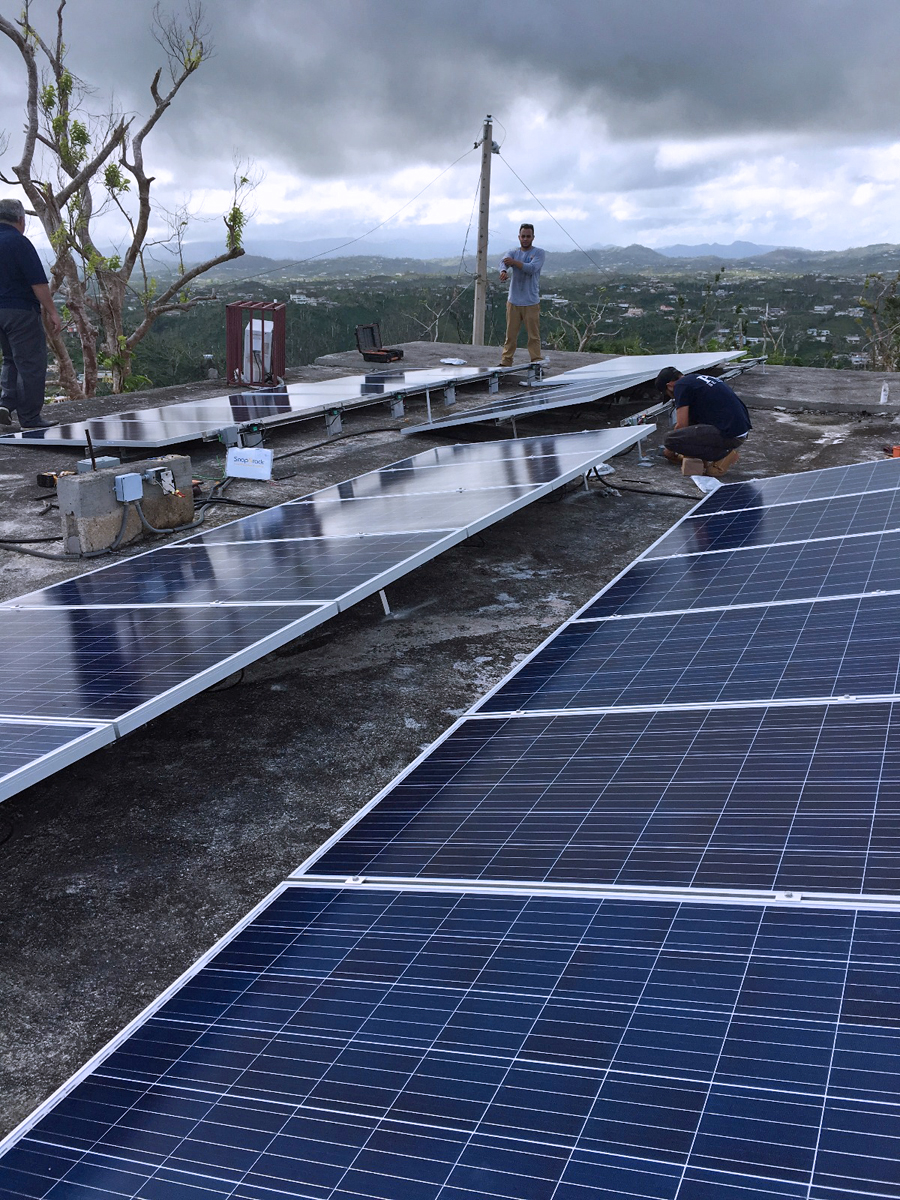 The del Sol Foundation for Energy Security, a nonprofit organization founded by members of sonnen Inc. and individuals from other organizations to oversee the implementation of humanitarian microgrids for relief following Hurricane María, announced the launch of the "Lighthouse Project."
This initiative is a first-of-its-kind attempt to outfit 3,000 places of worship, community centers, schools and hospitals with solar + storage technology capable of empowering communities and serving as a beacon of hope in the face of hurricanes and power outages.
Commencing immediately, the del Sol Foundation — using energy storage technology coupled with rooftop solar arrays — will begin outfitting 500 sites located throughout the island.
Microgrids installed during this first phase will ultimately be capable of providing services to up to 250,000 people per day. Planned microgrids at church locations will include a wide variety of assistive technology including refrigerators, air conditioning units, LED lighting, router and cell phone charging capabilities, hot plate cookers, washing machines, clean water filtration systems and even mini-pharmacies — all capable of 13 consecutive hours of operation per day.
The 3,000 planned microgrids have the potential to reach 1.5 million people in Puerto Rico, organization officials said.
Led by Pastor Aníbal Heredia, Founder of the Puerto Rico Faith-Based and Community Initiatives, faith-based organizations are driving the adoption of renewables as a means of protecting residents of the island from power outages during future storms.
"Having spoken with so many leaders at religious sites throughout the island, it's become clear to me that the work at hand represents something greater than just day-to-day energy use, but about working in unison to create a lasting infrastructure to support our people and the future of Puerto Rico," said Heredia.
"This project has truly become a movement for Hispanic people, the United States and hopefully individuals around the world to understand that no situation is so dire as to give up hope. In this crucial time, Puerto Rico urgently needs this project and we are counting on one another to ensure the vision comes to fruition" he said.
Similar to the previous 12 microgrid locations established by the Foundation following Hurricane María, new sites will be used for shelters, kitchens, clean water filtration systems, community centers, schools, laundromats and more.
The general public is also encouraged to contribute to this vision for energy security, as the del Sol Foundation continues to solicit donations from people from around the world committed to supporting the intersection of technology and human empowerment taking place in Puerto Rico.