Triple-S Foundation grants $250K to 10 NGOs to address social isolation, loneliness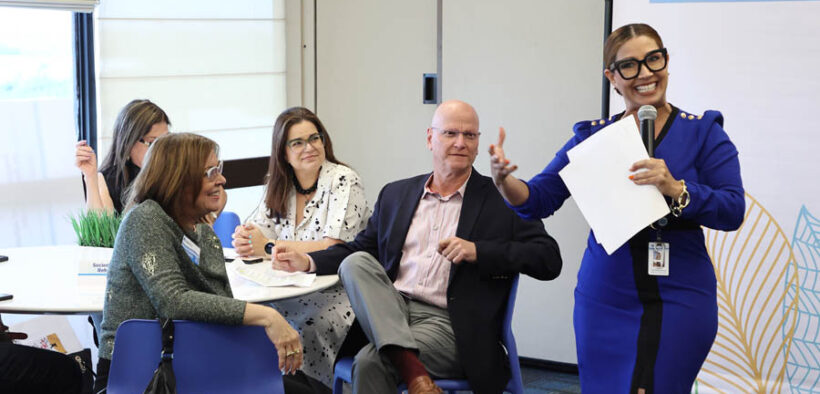 The Triple-S Foundation has announced that it has granted $25,000 each to 10 nongovernmental organizations (NGOs) to address social isolation and loneliness (SIL) among the vulnerable population.
"The selected projects use different strategies and models to impact social isolation and loneliness in Puerto Rico. They work with diverse populations: autistic young adults, mothers caring for their hospitalized children with serious conditions, LQBTQ+ seniors, youth and seniors living alone with no significant support network," said Roberto García Rodríguez, Triple-S CEO and president of the Triple-S Foundation.
The 10 NGOs submitted their proposals to work with SIL among different communities. Following a rigorous evaluation process, the projects selected are:
Asociación de Exempleados de Socios en Acción (AESA) — Promotes holistic health with an emphasis on artistic activities to foster social connection among government retirees.
Centro San Francisco — A project that encourages children and youth in Ponce to develop social connections free of violence and crime.
Corporación Fondita de Jesús — Is developing a project to foster social connections by providing tech literacy to seniors so they may access digital health services and social media connections.
Esperanza para la Vejez — Will focus on holistic health, including addressing social isolation and loneliness among 85 people in a Bayamón community with diabetes and other chronic conditions.    
Fundación Hospital Pediátrico — Seeks to create social support networks for moms who have hospitalized children with serious chronic conditions, a situation which can lead to social isolation and feelings of loneliness.
Nuestra Escuela in Caguas — Will expand their multigenerational project, which motivates and facilitates teenagers to interact with seniors in their communities. This intergenerational exchange fosters medium- and long-term commitment to caring for and accompanying seniors who live alone.
Plenitud PR in Las Marías — Will expand its "Amo mis Abus" meal delivery program (which also provides companionship) to 70 senior households or individuals who live alone and are in highly vulnerable conditions.
Programa del Adolescente de Naranjito Inc. (PANI) — Aims to expand its reach beyond youth to include seniors in the community.
SER — Will implement Peers, the first evidence-based model designed to develop social skills in a group of young adults diagnosed with autism. UCLA developed the program to reduce social isolation and promote inclusion among this population.
Waves Ahead — Works to counter SIL among the senior LGBTQ+ population through the programs offered at their centers, which include yoga, meditation, dirt therapy and other initiatives.
"Social isolation and loneliness increase the risk of premature health and of cardiovascular conditions, dementia and others, aside from affecting emotional health, which is why the Triple-S Foundation is working with NGOs that know the needs of the communities they serve," said José Novoa, chief medical officer of Triple-S and a Triple-S Foundation board member.
Lydia Figueroa, the foundation's executive director who also heads the company's Community Outreach, said: "Our foundation seeks to invest in community projects that are wide-ranging and offer potential collaborations across sectors to generate systemic changes that meet Puerto Rico's needs."