7 eco-friendly nonprofits split $100K from Toyota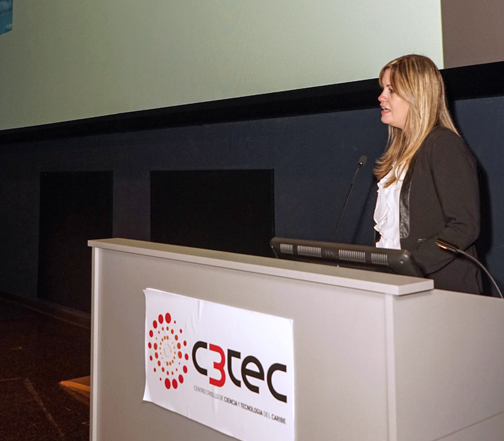 Looking to further its commitment to contributing to Puerto Rico's quality of life, the Toyota Foundation announced Tuesday the winners of its environmental grants program, which this year distributed $100,000 among seven nonprofits working on eco-friendly initiatives.
The winning organizations presented proposals that cover a range of projects, from sustainability initiatives, educational programs and efforts to restore wildlife populations, to the production of urban gardens and reforestation of tropical flora, Toyota executives said during a ceremony held at the Caribbean Science and Technology Center in Caguas.
"There is a genuine concern for our island's environment and health. As a society we recognize the phenomena that threaten our natural environment, so we have a deep commitment to advancing ideas to work for environmental causes," said Saskia Gómez, public relations executive for Toyota Puerto Rico.
"Given this reality, we created the Environmental Grants Program, to provide various nonprofit organizations a tool that can make a difference," she said.
The nonprofits awarded this year are: the Caribbean Science and Technology Center in Caguas, known as C3Tec in Spanish, for its project promoting a "green" rooftop used to teach about matters such as sustainability, food safety, habitats and biodiversity, among others; Scuba Dogs Society, for its "A Toda Costa" project that seeks to eliminate the problem related to solid waste in the ocean and other bodies of water; Madre Tierra Atabey, for its "Exploremos la Madre Tierra" project that seeks to combine education and environmental conservation through passive ecotourism initiatives; Nuestra Escuela Inc.; Centro Esperanza Inc.; Effective Environmental Restoration Inc.; and La Tierra Prometida Inc.
The Toyota Foundation has been providing funding to fuel environmentally aware projects for 17 years, Gómez said.