Friend's Café, Top Fuel partner to launch growth plans in Puerto Rico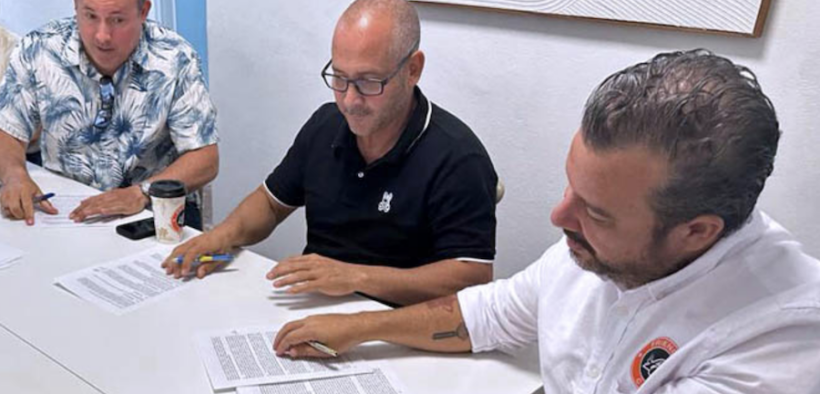 Local coffee shop chain Friend's Café will begin to have a presence at Top Fuel gas stations with its drive-thru service franchise model, the company announced.
The first opening will be in Hormigueros, generating 30 new jobs and benefiting more than 10 local suppliers.
"This is a big step for Friend's Café. Uniting with solid local brands like Top Fuel opens possibilities for us to continue expanding our concept and bringing the experience of good coffee to more people," said Wilmer Ramírez, co-owner of the chain, which celebrates its 15th anniversary this year.
The acquisition of the Friend's Café franchise model was led by attorney Gary Biaggi and Jamar Ramírez of Top Fuel. The plan contemplates integrating the chain of coffee shops in several of its gas stations, representing the largest expansion of a local company of this kind, they said.
"We believe in the Friend's Café concept because we have witnessed its growth and constant innovation. Key factors to form this business alliance that we're sure will be of benefit to both of us and to our consumers who will now have the possibility of access to high quality coffee and fresh groceries. We started in Hormigueros and soon in several locations," said Jamar Ramírez.
The three entrepreneurs, who have known each other since childhood, are recognized in Puerto Rico's western region for their long business careers.
"Who would have thought that the kids from Cabo Rojo who played in the school today would be business partners promoting the socioeconomic development of the western zone. We started from scratch, and we have remained in the market, overcoming all the challenges," said Wilmer Ramírez. "The commitment and the will are still intact, just like 15 years ago, when we opened our first store in Cabo Rojo."
Friend's Café has points of sale in Mayagüez, Rincón, Lajas and Isabela. The chain is developing concepts integrating drive-thru service in San Sebastián and a second location in Mayagüez.
Meanwhile, Top Fuel has presence in more than 40 points of sale from Hatillo to Cayey, and in the east in Fajardo.