NIMB gaining international exposure via Dow Jones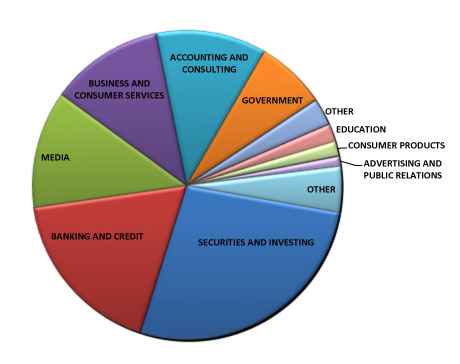 News is my Business, now approaching its fourth anniversary, has gained a significant international following in the last quarter, since its integration into the New York-based Dow Jones News Service.
In July, the first full month of the partnership, readers in India, the United Kingdom, New Zealand and the Bahamas picked up NIMB's news content, focusing on economic events in Puerto Rico. Unsurprisingly, 57.6 percent of all hits that month came from the United States, which includes Puerto Rico.
"We're proud and excited to deliver English-language news content from Puerto Rico to the world through our partnership with Dow Jones," said NIMB Editor Michelle Kantrow-Vázquez. "These days, it's important than ever to keep readers all over the world up to date on business news affecting Puerto Rico."
Dow Jones data shows that 27.1 percent of NIMB's readers are executives in the securities and investing industry, 17.8 percent are from the banking and credit sector, 12.2 percent are in media, 11.8 percent are involved in business and consumer services, and 11.6 percent are dedicated to the accounting and consulting industries.
Executives constituted the largest single category of readers (19.5 percent), followed by those in business development (13.1 percent). Rounding out the top five rankings are research and development professionals (12.6 percent), finance executives (11.4 percent), and consultants (11.1 percent).
In addition, DJNS data for July showed that 57.2 percent of readers tapping into NIMB's daily content receive their headlines via e-mail alerts, while another 20.4 percent actively research the Dow Jones wire for Puerto Rico-related financial news.
"Exporting is the way to go for small businesses. As a news organization, we know that and will strive to continue putting the best information available in the hands of our international, decision-making audience," Kantrow-Vázquez said.
NIMB became part of DJNS in July, when the prestigious company integrated the content of the Puerto Rico-based website into its financial news service wire.