Puerto Rico Comic Con to generate $2.5M in economic activity May 18-20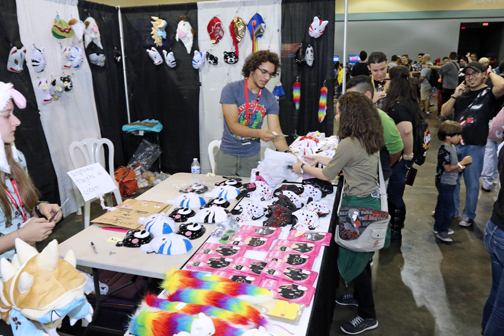 The Puerto Rico Comic Con, slated to take place May 18-20 at the Puerto Rico Convention Center in San Juan, is expected to generate some $2.5 million in economic activity, while drawing significant support from nonprofits and the private sector, organizers said.
The event, now in its 15th year, will feature more than 300 local and international exhibitors, including retail brands and nonprofits that will "capitalize on the event to reach out and send their messages to tens of thousands of fans," Ricardo Carrión, executive producer of Puerto Rico Comic Con said.
"The current economic situation, combined with the consolidation of traditional media outlets and the proliferation of digital channels, has encouraged brands and nonprofits to do more with less as they pursue their marketing and communications goals. In the face of this reality, the event has stood out as an ideal, cost effective platform to fulfill that objective," Carrión said.
The event will create some 250 direct, indirect, and induced jobs, he said.
Contrary to traditional media, Puerto Rico Comic Con offers a captive audience for more than 27 hours, over the three days of the event, he said.
This allows a direct communication with people via creative and unique tactical efforts that go beyond distributing flyers or product sampling.
"In the show, the value of communication between a brand or nonprofit with the public increases to a significant degree," said the producer.
The event will span more than 180,000 square feet of showroom floor at the Puerto Rico Convention Center, where more than 65 Puerto Rican artists and independent studios will also convene.
Puerto Rico Comic Con is expected to attract 42,000 visitors from Puerto Rico, the U.S. mainland, Canada, and Central and South America, many of whom will be responsible for generating 400 hotel-nights during the three-day event, organizers said.
The private sector supports geeks
The list of private-sector brands that will participate in the event include cars, soft drinks, fast-food restaurant chains, institutions of higher education, mobile phone companies, and retail stores, among others, which will implement "unusual activations," organizers added.
In previous years, these activations have included custom printed t-shits, personalized product packaging, the presentation of short films in a mini cinema, videogame tournaments, brief theatrical presentations on stage, dance competitions, recreation of popular TV series, mazes themed with popular superhero films and musical shows, among others.
Non-profits are also present
Puerto Rico Comic Con also opens its doors to various nonprofit charitable organizations, namely: The Extra Life Puerto Rico project of the San Jorge Children's Foundation; The Association of Spina Bifida and Hydrocephalus of Puerto Rico; Rayito de Esperanza (Ray of Hope); CHICAS by Alejandra; and Fondo por los Nuestros.
"It is a proudly assumed privilege to establish relations with these entities. Their participation in the event allows our public to learn about the important work they carry out and how one can lend them support," Carrión said.
"Pop culture and entertainment are segments well-received on the island, and through these alliances, fans can enjoy themselves while contributing to a noble cause," he added.