P.R. consumers click their way into saving millions with 'group coupons'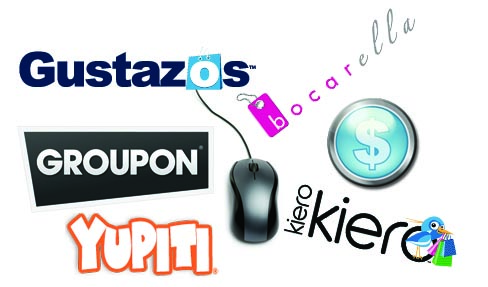 It's no big secret that Puerto Ricans have changed their shopping habits in the wake of the tough economic times experienced in the last six years.
So much so that using what was once taboo, a discount coupon, is becoming a daily occurrence due in part to the proliferation of online companies dedicated to offering everything from a manicure to furniture cleaning services at a fraction of their regular cost.
In the last year, local consumers have clicked their way into saving millions by responding to the variety of offers emailed to them every day slashing prices of products or services by between 50 percent and 80 percent.
At last count, there were several dozen such companies serving the Puerto Rico market. But the biggest, Gustazos and Groupon, are locking down their permanence by appealing to a broad range of tastes and needs, while keeping up with technology.
"In theory, this business is easy to replicate, but in practice, it requires strength in several areas: marketing, human resources and financial resources," said José Carlos Villares, president of Gustazos, which as of Sunday had sold more than 135,000 offers, representing more than $8.1 million in savings for its clients.
The native company, which started with no money in March 2011, has grown exponentially in the last year, reaching sales figures Villares said were expected to occur in December 2013.
"There has been an overwhelming acceptance in the Puerto Rico market. One thing we did differently from the start was to avoid making this service about selling coupons. We decided not to even use the word in our service, instead becoming an online option for people with greater buying power to find fun things to do in Puerto Rico," Villares said.
Gustazos' portfolio of offers has included everything from a discounted visit to high-end beauty salons to markdowns in hotel stays throughout the island, and most recently, the Dominican Republic.
The neighboring island nation and Miami are next on the radar for Gustazos, which plans to open offices in each market in coming months, Villares said. The company already employs 40 people.
To take part in the discounts, customers must buy into the offer and pay for the service either through debit or credit card. Next, they print and present the certificate to the participating merchant to redeem their benefit.
Breaking ground
One of the island's online discount industry pioneers is Yupiti.com, which began testing the waters in November 2010. Two months later, after some tweaking, the company took the market head-on, betting on the fact that "locals like to have a good time," said Co-founder César Lebrón.
"We saw an opportunity in this because people in Puerto Rico like to party. They like good food and good things and given that the economy is shaky right now, offering a good service at a savings is always a good thing," he said.
So far, offers sold through Yupiti's online business have saved clients some $200,000. But not everything is always rosy, he said.
Online discount companies make their money by presenting to potential client companies the opportunity to sell their goods or services at a discount, with no out-of-pocket expense. The ultimate goal is to attract new — and hopefully recurring — customers to their establishment. The revenue made from the discount offers is split 50-50 between the online business and the brick-and-mortar operation.
"The truth is that there is a war out there in terms of sales. Just as soon as I publish an offer, that same day, one of the other companies is picking up the phone to present what they have to that client that has sold their service through us," he said. "Not only is there cannibalism among us, but among the companies as well."
Still, he said, "The fact is that this business will continue to grow in Puerto Rico and the rest of the world because people are getting used to it and are seeking out discounts. I think every restaurant and business will have to turn to one of these offers at some point."
To participate in this business model, client companies must be prepared to provide the product or service offered — and do it well — to have any hope of nabbing a repeat customer. In many cases, bargain-hunting consumers take advantage of the discount offer once and do not return unless another particular deal is available.
Avoiding the 'coupon' taboo
Perhaps one of the keys to the success these companies have achieved thus far is that they have replaced the word "coupon" — which has long been taboo among local consumers — with the term "offer." In the case of Gustazos, it launches discount offers that can be purchased and used immediately, pulling away from the general premise used by some competitors requiring a minimum number of purchases before activating the offer.
That latter practice, known as offering a "group coupon," can be traced back to one of the industry's pioneers, Groupon, which launched its deal-of-the-day service in San Juan in May 2011.
"What we're interested in doing is delivering happy experiences to our clients," said Felipe Lyon, Country Manager for Groupon Puerto Rico. "We believe the Puerto Rico market still has many areas to explore and we find it interesting that there are companies that can meet diverse customer demands."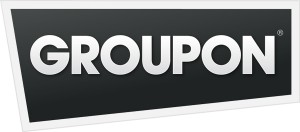 Because it is a publicly traded company, local Groupon executives could not disclose its local business volume thus far. However, as of October 2010, Groupon serves more than 150 markets in North America and 100 markets in Europe, Asia and South America and has amassed 35 million registered users.
While its experience is global, Lyon said Puerto Rico consumers show similar habits to those of other countries.
"Everywhere, people like to go out to eat, dance and discover new places and we want to be the means by which they can do it, by spending less and enjoying more," said Lyon, adding that the industry is expected to continue the local growth pattern shown thus far.
Long list of players
The group coupon industry comprises dozens of other competitors, including Groopanda, peroquedescuentos.com, puertoricolike.com, and recently launched myGOODdeal.org, whose marketing premise is somewhat different from its peers in that it allocates 20 percent of its sales to benefit a local nonprofit organization.
Under its slogan of "a weekly offer, a weekly cause, unlimited benefit," myGOODdeal.org so far has benefited the Ricky Martin Foundation, Sapientis, Amigos de los Animales, and the Puerto Rico Community Foundation.
Another company that has worked on hitting a niche is Bocarella, whose product offer targets professional, working women, said Roberto Toledo, president and founder.
"We want to become that point of reference for the Latino, female market by offering products and services that make sense to them," he said. While Bocarella's offers are marketed similar to how the others do it, the products offered have a feminine feel.

Bocarella is one of several services that has coupled discount offers with editorial content, "because our focus is to expand that vision of reaching women, not just through the offer but through an online publication that speaks to them about trends in fashion, health and gastronomy," Toledo said.
On that same note, the island's two largest Spanish-language daily newspapers have also seen the potential of the group coupon market, launching websites of their own. While the Ferré-Rangel family — owners of the El Nuevo Día and Primera Hora dailies — launched shop.pr last year, competing publisher El Vocero soon followed with sale.com, described as "an online shopping community bringing you savings with style."
Another relative newcomer, Kiero Kiero, launched its service in September 2011. While it started out strong, it has since faced a number of challenges that have set back its momentum, said Liani Castro, who developed and runs the business.
"The truth is that this operation is a one-woman-show and our challenge has been to find people to establish a strong sales team," she said. "There are more offers popping up every day and because we've been well-received, we want to move forward with getting that team in place."
In the six months since entering the market, Kiero Kiero has sold more than 1,400 discount certificates representing $34,000 in savings for customers, she said.
"This is something that is offer-driven. If you have that, and a good user base, it can be successful," Castro said. "Puerto Rico is a small market, but it consumes a lot."