The Big Think Group to represent PRConsultants Group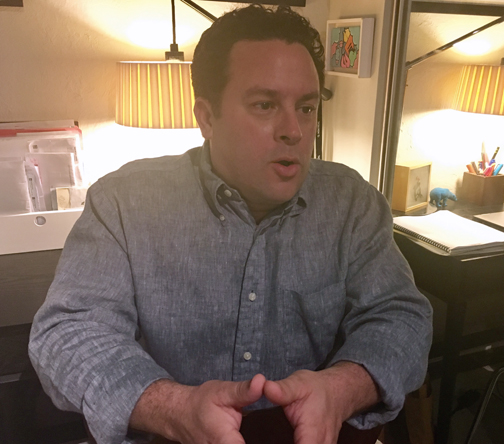 Full service public relations and digital marketing communications firm The Big Think Group has been appointed the Puerto Rico partner of the PRConsultants Group, considered North America's "leading public relations professionals," the local agency announced Sunday.
"I am excited to join the PRCG network, and such an elite group of PR professionals," said Bernardo Fiol-Costa, president and founder of The Big Think Group. "The team at TBTG looks forward to providing our skills to the network, as well as our ability to now offer boots on the ground to our clients in every major market in America, and expand our capabilities beyond Puerto Rico."
"Our current and potential clients can now rely on an expert, seasoned team with the same commitment and 'think big' attitude beyond our shores," Fiol-Costa added.
PRConsultants Group delivers results through an exclusive nationwide network of nearly 50 public relations consultants. PRCG provides brands with a unique ability to leverage local market knowledge and connections along with the expertise of senior level PR pros in every major market in the U.S., Puerto Rico and parts of Canada.
"For nearly two decades PRCG has set the industry standard for superlative results for national brands delivered in the specific markets most important to them, and this year has marked some of our network's most significant growth," said PRCG President John Deveney, ABC, APR, and president of DEVENEY.
"Having Bernardo and The Big Think Group join PRConsultantsGroup represents progress on both fronts: He is an experienced, award-winning professional who can deliver in Puerto Rico for our clients," he said. " We look forward to collaborating with Bernardo and his team."
Clients of PRConsultants Group members enjoy boutique agency service alongside premier access to senior public relations professionals in every top US DMA. PRCG members have executed successful projects for national and international brands such as 7-Eleven, Cold Stone Creamery, Labatt USA, Make-A-Wish America, MADD, and Wal-Mart.
The Big Think Group was established in 2003. The agency provides a variety of services and specialty areas for clients in a diversity of industries including telecommunications, pharmaceutical, automotive, retail, food and beverage, technology, among others.
Current clients include T-Mobile, Heineken, Merck, Chrysler Group, Méndez & Co., The Puerto Rico Science, Technology and Research Trust, and the University of Sacred Heart, among others.