Guaynabo to hold first Esmeralda Culinary Fest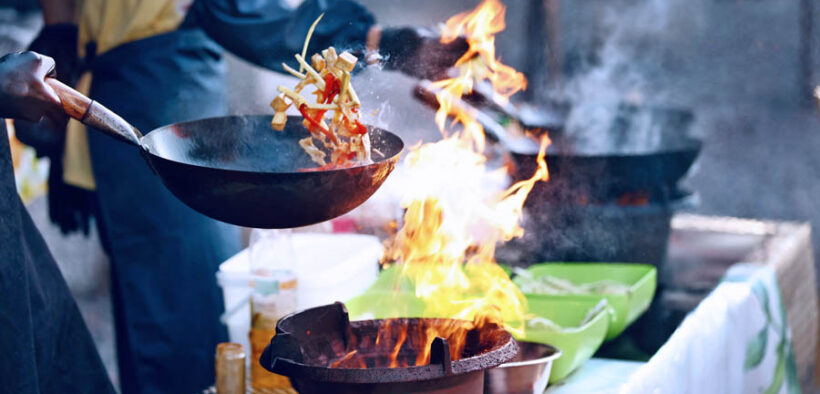 Guaynabo Mayor Edward O'Neill-Rosa recently announced the first Esmeralda Culinary Fest, slated to take place on Oct. 1, from 1 p.m. to 10 p.m. on Esmeralda Avenue in Guaynabo.
The event will feature more than 40 restaurants and food stands offering a wide variety of foods and drinks, including local and international specialties. Visitors will have the opportunity to taste the iconic dishes from these establishments in a "festive and welcoming atmosphere."
Esmeralda Avenue will transform into a music and entertainment venue, with three stages for hosting numerous artists and musicians, including a show specially designed for children.
In addition to culinary and musical attractions, the event will showcase an arts and crafts exhibition by featuring local artisans and visual artists along various sections of the avenue.
To accommodate visitors, two spacious parking lots have been set up at the Frailes Sports Complex and in front of the La Habichuela Guisá restaurant. Municipal trolleys and buses will provide transportation to the event from these areas.
The safety of all attendees is a priority, so a comprehensive security plan has been implemented to ensure an enjoyable festival experience.
Music will be provided by a distinguished lineup of artists and DJs, including DJ Iván Robles, Bri La Pelúa, Ron Ley, troubadour Felito Vega, DJ Negro, the Encuentro de Trovadores Pico a Pico, Karas Nuevas, a tribute to the Hermanos Rosario, Trío Los Condes, DJ Joaquín Opio, Salsa Knight Tribute, Pleneros, a rock band, and a closing performance by Joseph Fonseca and his orchestra.
O'Neill-Rosa expressed his gratitude to the Esmeralda Avenue merchants' association for collaborating to stimulate and support local commerce and small and medium-sized businesses.
"We have organized a family event for Guaynabo residents and visitors to enjoy an afternoon filled with good cuisine, music and art," the mayor said. "This is the first time we've managed to hold a culinary event on one of the avenues where some of the best restaurants and businesses in our city are located."