Hampton Inn by Hilton San Juan donates $65K to 6 nonprofits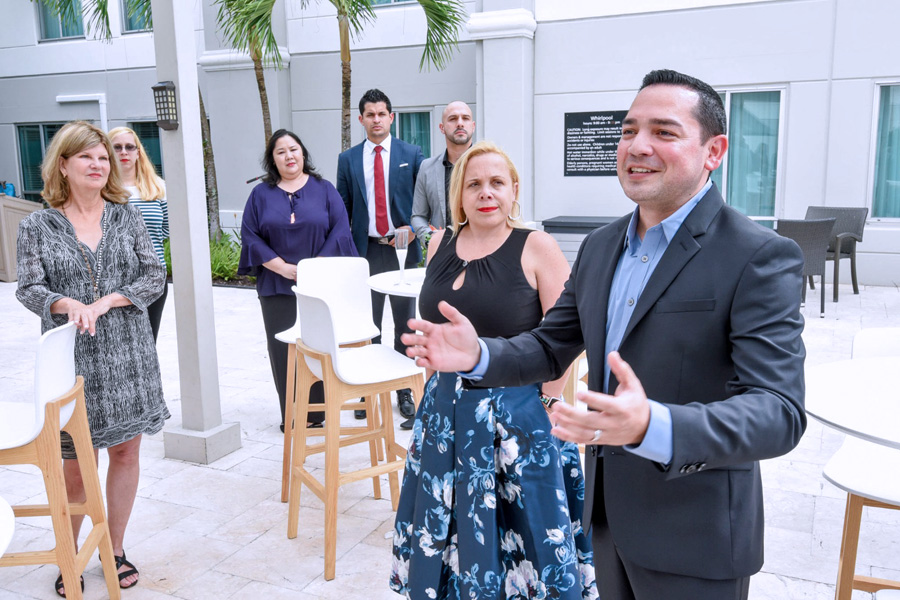 The Hampton Inn Suites by Hilton San Juan held its fourth annual community donations ceremony, which this year benefited the Boys & Girls Club Loiza, Casa Niño Manuel Fernández Juncos, Centro del Triunfo, Handicapped Children's Help and Therapy Center, Ronald McDonald Children's Foundation and Niños de Nueva Esperanza.
The nonprofits will split $65,000. Hampton Inn owner Bruce Edenton made the donations to different organizations through the Puerto Rico Community Foundation.
Edenton spent a large part of his childhood in Puerto Rico, which he considers his second home. His father was also a hotelier who owned the Holiday Inn until 1974, according to a statement.
"Edenton always wanted to have his own hotel and in 1989, he and his father decided to return to the hospitality industry on the island. In 1997 they inaugurated what today is the Hampton Inn by Hilton San Juan which has been very successful," the hotel stated in a release.
During the year, the hotel sets aside one dollar for each room night sold. That money is then given to the Community Foundation at the end of each year. The Foundation's mission is to develop community capabilities in Puerto Rico.
"These donations are assigned to organizations chosen by a group of employees at the beginning of the year. They decide if the donation goes to only one entity or if it distributed among several," Hampton Inn General Manager Mike García said.
"We are a hotel with 60 employees, very close knit, and every month we have different groups organizing activities in different communities. "Our priority is our employees and they acknowledge the way we impact society," García said.
García has been with the Hilton chain hotel in Puerto Rico for six years and was awarded the President's Excellence in Leadership Award for the response and commitment of his team after the devastation of Hurricane María in Puerto Rico.